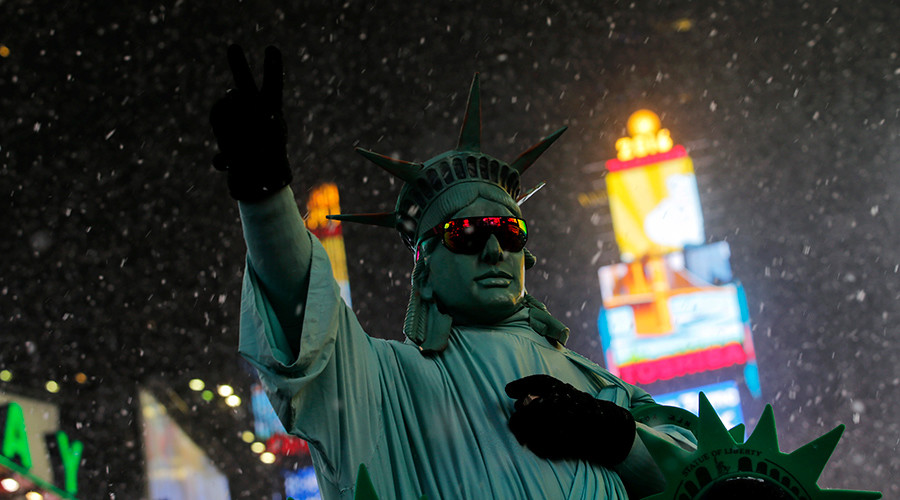 Do you remember when the global warming alarmists said that 
In March 2000, for example, "senior research scientist" David Viner, working at the time for the Climatic Research Unit (CRU) at the University of East Anglia, told the U.K. Independent that within "a few years," snowfall would become "a very rare and exciting event" in Britain. "Children just aren't going to know what snow is," he was quoted as claiming in the article, headlined "Snowfalls are now just a thing of the past."
…
In early 2004, the CRU's Viner and other self-styled "experts" warned that skiing in Scotland would soon become just a memory, thanks to alleged global warming. "Unfortunately, it's just getting too hot for the Scottish ski industry," Viner told The Guardian. Another "expert," Adam Watson with the Centre for Ecology and Hydrology, told the paper that the skiing industry in Scotland had less than two decades left to go. Yet in 2013, too much snow kept many Scottish resorts closed. "Nevis Range, The Lecht, Cairngorm, Glenshee and Glencoe all remain closed today due to the heavy snow," reported OnTheSnow.com on January 4, 2013. Ironically, by 2014, the BBC, citing experts, reported that the Scottish hills had more snow than at any point in seven decades. It also reported that the Nevis Range ski resort could not operate some of its lifts because they were "still buried under unprecedented amounts of snow."

The IPCC has also been relentlessly hyping the snowless winter scare, along with gullible or agenda-driven politicians. In its 2001 Third Assessment Report, for example, the IPCC claimed "milder winter temperatures will decrease heavy snowstorms." Again, though, the climate refused to cooperate. The year 2013, the last year for which complete data is available, featured the fourth-highest levels on record, according to data from Rutgers University's Global Snow Lab. Spring snow cover was the highest in a decade, while data for the fall indicate that it was the fifth highest ever recorded. Last December, meanwhile, brought with it a new high record in Northern Hemisphere snow cover, Global Snow Lab data show.
I'm guessing the Northeast would love some global warming about right now. 
Winterstorm Niko is anticipated to bring a foot or more of snow to densely populated areas of the Northeast, including New York City and Boston, causing closures of schools, highways and airports.
Winter storm warnings have been issued by the National Weather Service for large portions of the Northeast, stretching from Pennsylvania to coastal Maine on Thursday morning.

NWS predicts that Boston and New York City will get eight to 14 inches of heavy snow accumulation.

White-out conditions are expected as areas are predicted to receive two to four inches of snow an hour during the storm's peak, which NWS says will begin between 5am and 8am Thursday morning, right in time for the morning commute.

"This is going to be a big punch," Benjamin Sipprell, a meteorologist with the National Weather Service in Taunton, Massachusetts, told the Associated Press.

A blizzard warning has been issued for Cape Cod, Martha's Vineyard and Nantucket in Massachusetts, as well as eastern and central Long Island in New York.
Via RT