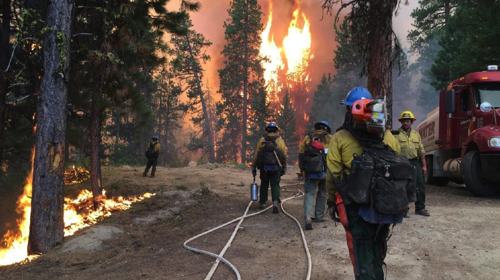 LOWMAN, Idaho – Two of three roads leading into and out of a small town in mountainous central Idaho are closed and residents have been told to be ready to evacuate as a 100-square-mile wildfire defies containment. 

Officials say crews on Monday are putting in fire lines to the west and south of the town where structure protection that includes a sprinkler system is in place. 

More than 1,500 firefighters are at the blaze but they've had to abandon numerous fire lines in the last week as a combination of winds, rugged terrain and dry timber have made the fire unstoppable. 

About 25 miles of State Highway 21 is closed south of town and, to the west, a portion of the Banks-Lowman Road is closed.
Via Spokesman Review