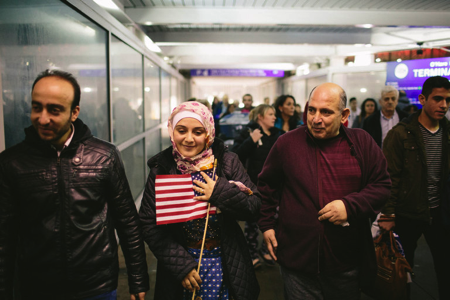 The Ninth Circut Court of Appeals refuses to reinstate Trump's travel ban. The next step for the Trump Administration will be to appeal the decision to the Supreme Court.
A federal appeals panel on Thursday unanimously rejected President Trump's bid to reinstate his ban on travel into the United States from seven largely Muslim nations, a sweeping rebuke of the administration's claim that the courts have no role as a check on the president.

The three-judge panel, suggesting that the ban did not advance national security, said the administration had shown "no evidence" that anyone from the seven nations — Iran, Iraq, Libya, Somalia, Sudan, Syria and Yemen — had committed terrorist acts in the United States.

The ruling also rejected Mr. Trump's claim that courts are powerless to review a president's national security assessments. Judges have a crucial role to play in a constitutional democracy, the court said.

"It is beyond question," the decision said, "that the federal judiciary retains the authority to adjudicate constitutional challenges to executive action."

The decision was handed down by the United States Court of Appeals for the Ninth Circuit, in San Francisco. It upheld a ruling last Friday by a federal district judge, James L. Robart, who blocked key parts of the travel ban, allowing thousands of foreigners to enter the country.
SEE YOU IN COURT, THE SECURITY OF OUR NATION IS AT STAKE!