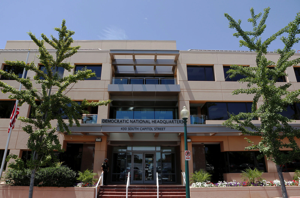 As new details emerge on the hacks of the Democratic Party, we've yet to learn the scope of the damage. Yesterday, Bloomberg reported the people behind the DNC hack had much larger aspirations that included NATO and top security officials. Reuters now reports that Congressional leaders were briefed on Russian cyberattacks that targeted the Democrats last year. Sources tell the news outlet that due to the top secret nature of the information, those officials weren't able to inform the targets about the issue. The FBI confirmed publicly that it was looking into Russia's involvement in the ordeal in late July after Wikileaks published thousands of DNC emails.

Reuters explains the reason for withholding those details was due to the fact that the US government was continuing to monitor the efforts of the culprits. Disclosing any info would have revealed its sources and methods for doing so. All of the details on the matter were kept to a small number of government officials who needed to be alerted that US intelligence had determined that two Russian agencies or their proxies were attempting to breach the Democratic National Committee.

The report's sources also indicate that DNC officials weren't told about the initial security breach until months after the first Congressional briefing. Even then, no ties to the Russian government were mentioned. Following the attack on the DNC, cyberattackers went on to access information at the Democratic Congressional Campaign Committee and Hillary Clinton's presidential campaign. What's more, the attackers are said to have used a method known as "spearphishing," or accessing private email accounts of the organizations' employees, to gain access to more sensitive info.

Reuters also reports that interim DNC chair Donna Brazile sent out a memo this week detailing a plan to create a "Cybersecurity Advisory Board" within the committee. The memo explained that the board would work to prevent future attacks and make sure that the DNC's cybersecurity measures are the best they can be. With new information coming out seemingly every day, we likely have a long way to go before we know how long this went on, what information was accessed, who knew about it and which government organizations were affected.
Via Engadget