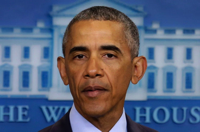 With the news last week that Aetna — like UnitedHealth and Humana — is pulling out of most state exchanges, ObamaCare seems set to implode.

Even President Obama seems to realize it: He's preparing to launch a major push to draw in more people — preferably, healthy young ones — to his health-care marketplaces.
Because Obamacare is actually a pyramid scheme, a massive transfer of wealth from the healthy young to the elderly. What 20-something in their right mind would sign up for that? 
In the meantime, there was grim tidings for New York: Roughly one out of every five companies in the state is hiring fewer workers thanks to ObamaCare.

 
Companies say they're shifting to more part-timers. They're cutting workers' wages and benefits and hiking prices.

Those were the findings of a new survey out Tuesday from the Federal Reserve Bank of New York, and it's a major blow to both workers and consumers in the state.

Worse, it comes on top of other hits — like Gov. Cuomo's $15 minimum wage, which will sock businesses with higher labor costs, leading them to slice jobs and jack up prices even more.
Who needs this kind of pain?

ObamaCare was supposed to bring health costs down. But companies are trying to adjust to higher costs for premiums and prescription drugs.

Firms in the state say they are responding not only with payroll trims but — some 60 percent say — by also tweaking their health-care packages: specifically boosting deductibles and out-of-pocket maximums. More bad news for workers.
Via NY Post