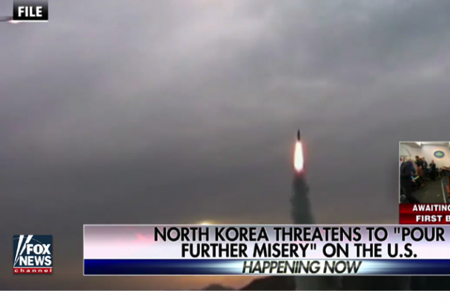 South Korean officials indicate that North Korea just test-fired a ballistic missile, the first such test since Donald Trump was inaugurated.
"The South Korean government and the international community are working together to take punitive actions appropriate for this launch," acting President Hwang Kyo-ahn said.

Trump, when asked by reporters about the missile launch, declined to comment. A White House spokesman said Trump was briefed on the launch.

Another source within the South Korean Defense Ministry told CNN that North Korea launched a projectile from North Pyongan Province. The missile traveled 500 kilometers (310 miles) and landed in the Sea of Japan, also known as the East Sea, sources said.

The launch involved an intermediate-range ballistic missile, a senior US official told CNN.

A State Department official said, "We are aware of reports and monitoring the situation carefully."

South Korean security officials were holding an emergency meeting Sunday morning.