In exchange, it's offering a tool that lets you fine-tune the ads you see.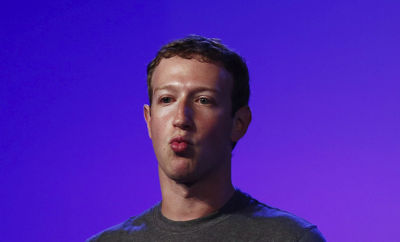 Facebook has decided to fight back against ad blocking. In a blog post today, the company recognised that a growing number of users have installed desktop ad blockers to avoid advertising they consider annoying or irrelevant. But soon, that won't be possible, as Facebook claims it'll "begin showing ads on Facebook desktop for people who currently use ad blocking software." How it's managed such a feat isn't clear. Facebook says it hasn't paid ad blocking companies to be whitelisted — an approach taken by some of its rivals — because it's "confusing to people" and reduces the funding available to journalists and other ad-centric businesses.

In addition, Facebook is debuting a new ad preferences tool that will make it easier to see how you're being targeted. You'll be able to specify your interests, opt out of those Facebook has incorrectly associated you with, and see which advertisers have your details on a customer list.

While you're scrolling through the News Feed, you'll also be able to tap on a drop down arrow next to each ad, revealing a few different options. You can give it a thumbs up (this ad is useful) or remove it (hide ad) or, if you're wondering why you've been targeted in the first place, tap "Why am I seeing this?" You'll then get a brief explanation and a shortcut to the ad preferences too. "These improvements are designed to give people even more control over how their data informs the ads they see," Andrew Bosworth, VP for the Ads and Business Platform at Facebook says.

The decision is sure to rile some users. It's a smart business move for Facebook, however, given it makes the bulk of its revenue from ads. The new ad preferences tool is effectively an olive branch — while you can't opt out of Facebook's ads entirely, you can have more sway over which ones are shown in your News Feed. Ultimately, that helps Facebook too, because more relevant ads mean you're more likely to click through and actually buy something from the company that paid for the placement.