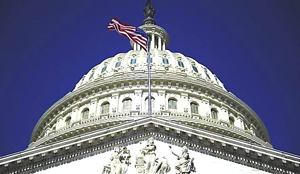 A new study shows that compliance with federal regulations cost $1.9 trillion in 2015.
 

"Regulations cost more than the federal income tax," stated a study released Wednesday by the nonprofit Competitive Enterprise Institute which reveals that the costs of complying with stifling new federal regulations hit $1.885 trillion — higher than the individual and corporate income tax burden of $1.82 trillion.

 

"It's a huge hidden tax that amounts to about $15,000 per U.S. household each year," the study noted.

 

The causes are specific. In 2015, 114 laws were enacted by Congress during the calendar year, while 3,410 rules were issued by 60 federal agencies, departments and commissions. Their demands can have collateral damage. Some examples: the cost of complying with economic regulations like market entry restrictions and price supports weigh in at $399 billion, environmental regulations at $386 billion. The actual price of complying with the tax code expected to reach $316 billion this year.

 

"The federal government has become very savvy in hiding costs by expanding their reach beyond taxes into regulations," said lead author Wayne Crews. "Unfortunately, regulatory costs get little attention in policy debates, because unlike taxes, they are difficult to quantify because they are un-budgeted and often indirect. But the impacts of burdensome regulations are very real and increase costs for consumers and businesses, limiting productivity and a thriving free market."

 

Some agencies are worse offenders than others. Only five account for 41 percent of all federal regulations: the Departments of the Treasury, Commerce, Interior, Health and Human Services, and Transportation.