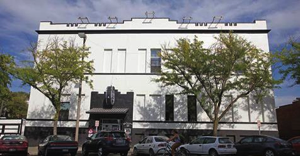 Owners say building will be transformed into something else; have received much social media support. 
After almost exactly 19 years of business, CJ's Nightclub owners Phil and Shelley Roderick closed the business' doors Tuesday to retire.

Phil Roderick said the nightclub's last day of operation was Saturday.

He said he could provide more details as things develop but said he did not want to disclose all the details due to disclosure laws.

While the closure was sudden, Shelley Roderick said the building has been for sale for as far back as she could remember, and everything came together during the past week. She said she and her husband sold the building's liquor license but have not finalized a sale on the building. Phil Roderick said whether he and his wife keep the building or sell it, there will be a "transformation of the building that will be beneficial for the community and downtown."
The couple said CJ's Facebook page has been flooded with positive comments and memories patrons shared at the downtown nightclub.

"We are overjoyed and thrilled with all the comments coming out on Facebook," Shelley Roderick said. "Phil and I are both sitting here with tears. We woke up with swollen eyes this morning from reading all the wonderful memories that we were blessed to give the community. I mean I have people coming out of the woodwork 15 years ago."

Shelley Roderick said she will miss the staff and hopes they can stay in touch. Phil Roderick said he will miss the employees the most and considers them family.

"Both of our phones are just going nuts today with people calling with happy things," she said.

Phil Roderick said he worked 18 to 19 hours a day at times to get the building going in its early years. He said he takes pride in what CJ's is today.

"An accomplishment is an understatement," Shelley Roderick said. "We feel very fulfilled and blessed we were able to do all the things that we did."

Phil Roderick said he thanks the community for a wonderful run.

"It's been a pleasure, it really has," he said.
 Via the Moscow-Pullman Daily News