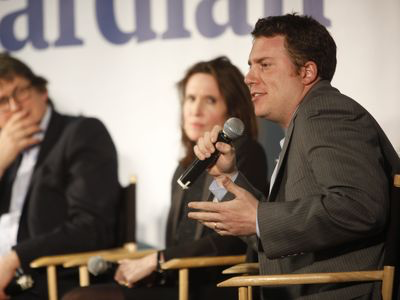 Aleksej Gubarev has sued BuzzFeed and editor Ben Smith for defamation.

After being sued for defamation, BuzzFeed has apologized to a Russian tech executive whose name appeared in the Trump dossier the website published last month. 

It's the first sign that BuzzFeed has encountered serious repercussions for publishing a 35-page dossier of unverified accusations about alleged ties between Donald Trump and Russian intelligence. 

Aleksej Gubarev, the CEO of XBT Holding, a Luxembourg-based web hosting company, sued BuzzFeed and Ben Smith, its editor-in-chief, for publishing the document.

Gubarev is named at the end of the document, which said he was "recruited under duress" to help Russian intelligence services and became a "significant player" in Russian hacking operations.

Gubarev's company sued BuzzFeed and Smith in Florida, where XBT's Webzilla subsidiary is based. It also filed a suit in London against former British spy Christopher Steele, who allegedly created the dossier.
Via Recode