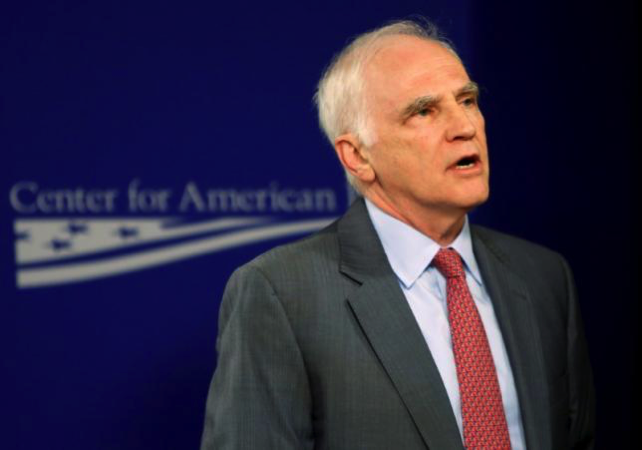 A member of the Federal Reserve Board of Governors resigns in protest because Trump is eyeing deregulation. Via Reuters.
The Federal Reserve Board's top bank regulator said on Friday he would resign, giving a boost to President Donald Trump's plans to ease reforms put in place after the 2007-09 financial crisis.

Daniel Tarullo, a strong regulator who was dovish on monetary policy in his seven years on the board, said in his resignation letter to Trump he would leave the U.S. central bank on or around April 5.

With his resignation, Trump will have three positions to fill on the Fed's Board of Governors, which at full strength has seven members.

Much of Tarullo's legacy involves erecting safeguards after the 2007-2009 financial crisis and accompanying recession, where big banks crumbled or were driven by the Fed and U.S. Treasury into shotgun mergers intended to make them stronger.

With the goal of never needing taxpayer bailouts of failed banks, Tarullo has been strict about carrying out the 2010 Dodd-Frank Wall Street reform law and administering rigorous "stress tests" annually to banks on how prepared they are to withstand unexpected shocks.

The tests gave Tarullo huge control over the largest U.S. banks. Performance in the exams dictates how much money they can return to shareholders in dividends or spend on stock buybacks. Failure puts bank bosses under pressure and lenders devote thousands of staff and hundreds of millions of dollars to passing the tests.

Tarullo has also pushed for bigger capital buffers and other checks on potential risks banks may pose to the world's financial system.

His departure leaves many questions about the future of financial regulation. Tarullo sees the direction of changes under Trump as unclear, but said he expects the core elements put in place during his tenure of increasing capital requirements, risk management, and a resolution regime for big banks may survive.