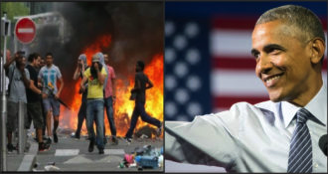 According to reports, these refugee admissions have surged 86% year on year. Zero Hedge reports:
In the first 84 days of the 2017 fiscal year (October 1, 2016 – December 23, 2016), the Obama administration has accepted 25,584 refugees into the United States, according to data provided by the State Department.  Per Breitbart, compared to the same period in FY2016, that represents an 86% increase year-over-year.  And while we were expecting a large increase in refugee admittances in 2017 (see "Hillbama Administration Plans To Admit At Least 110,000 Refugees In 2017"), the ~30% increase that Secretary John Kerry estimated back in September is looking like a fairly modest increase now compared to actual numbers.


And while the new Trump administration will likely slow the rate of the new arrivals after taking office next month, the current Obama run-rate puts us on track to blow through the 20-year record high set back in 1999.


As we've noted before, per data from the U.S. State Department, the overwhelming majority of refugees admitted into the U.S. over the past couple of months are coming from Syria, Iraq and Somalia…


…and being resettled in Texas, California, Arizona and New York.