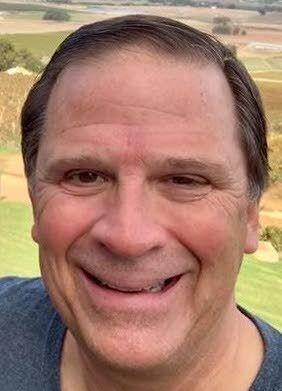 My Op-Ed ran in today's Moscow-Pullman Daily News. 
---
My three sons and I took a trip to Missouri two weekends ago to visit my brother and sister-in-law. Our experiences on the trip reflect the times in which we live.
First, the flights, hotels, and rental car were over twice as expensive as previously. Biden's plan to shut down our national oil pipelines has stoked inflation – which should be no surprise, given that we damaged Russia's economy by doing the same to them. Biden's Build Back Better attempt has sidestepped the problem under the guise of going green: turn off the spigots (and jobs) in the US and ship fuel in from the Middle East.
We drove to Spokane (GEG) to catch our flight. After parking in the economy lot, we had a longer than usual wait for an airport shuttle. When the shuttle arrived, the driver informed us that only one shuttle was available because of the lack of drivers, and GEG had to reduce shuttle stops down to two.
This was also the first time I had flown since the Florida federal judge struck down Biden's unconstitutional mask mandate, and it struck me how few people were wearing masks. I walked around Concourse A and did a count. Of the 300 people waiting for flights, only three wore masks. I saw this same ratio at Las Vegas (LAS) and Tulsa (TUL).
Based on this empirical evidence, 99% of people in airports consider masks to be ineffective. What I saw was the result of personal decisions denouncing any Democratic totalitarian overreach in favor of scientific sensibility.
It reminded me of the YouTube videos of passengers ripping their masks off and cheering, and flight attendants dancing and singing in the aisles when they were told they could remove their masks. 
This month, it was reported that 75% of parents refused to have their kids get the Covid vaccine. I hope Americans revolt if our tyrannical government ever again tries to mandate masks and vaccines. If we let the government break the law in the name of emergency, they will inevitably create an emergency to break the law.
We originally planned a one-hour layover at LAS to catch our connecting flight. However, that flight originated at San Jose (SJC) and was delayed by three hours because there were not enough air traffic controllers to route the flights scheduled for SJC that day. Another shortage of workers, which meant that we would land in TUL at 2:30 in the morning.
I called the rental car agency to give them a heads-up that we would be three hours late picking up the car. But I was told that the agency closed at 1:00am because they did not have enough employees. We would have to try the following morning instead, and in the meantime uber to a hotel and uber back to TUL the next morning to pick up the rental car.
On our return trip, we took the car back to the TUL rental lot at 5:00am. Typically this involves pulling into a multi-level parking garage, driving to the company's lot, and handing the keys to an attendant. But again, no rental car agents were there. The cars were double parked from the top of the garage, down the ramp, and onto the road. People were abandoning their cars on the highway to make their flights. We did the same.
The lack of workers should be absolutely no surprise. Before blaming Covid, look at the longer-term issues. The birth rate has plummeted from 3.58 from when I was born to 1.7 today. For the sake of convenience, we've murdered 63 million babies since 1973. Americans hate children.
And of course, given how poorly we handled the nationwide pandemic panic, 40% of capable workers ages 15-64 are simply choosing not to work. Why would they? Even without a Universal Basic Income, our welfare systems are supporting what we subsidize: indolence.
Have we really failed to anticipate the consequences of the steps we've taken as a nation? Those who don't study history are doomed to repeat it. Those who do are doomed to watch it happen, especially if they are indoctrinated to be too apathetic, petty, and misled to do anything about it.