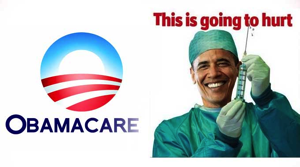 This was a no-brainer. Anyone with one semester of micro-economics class knew this would happen. Via the Associated Press
A government report finds that the cost of expanding Medicaid to millions more low-income people is increasing faster than expected, raising questions about a vital part of President Barack Obama's health care law.

The law provided for the federal government to pay the entire cost of the Medicaid expansion from 2014 through the end of this year.

Obama has proposed an extra incentive for states that have not yet expanded Medicaid: three years of full federal financing no matter when they start. But the new cost estimates could complicate things.

In a recent report to Congress, the Centers for Medicare and Medicaid Services said the cost of expansion was $6,366 per person for 2015, about 49 percent higher than previously estimated.

"We were told all along that the expansion population would be less costly," said health economist Brian Blase with the Mercatus Center at George Mason University in Virginia. "They are turning out to be far more expensive." Blase previously served as a GOP congressional aide.

The new estimates could be a warning light for Democrat Hillary Clinton, who has promised that if elected president she would work to expand Medicaid in the remaining 19 states that have not done so. Higher costs would make it harder for a President Clinton to sell Obama's full-financing plan to Congress.

Under the law, people making up to 138 percent of the federal poverty line – roughly $16,390 for an individual and $33,530 for a family of four – are eligible for Medicaid at little or no cost to them.

An estimated 9 million to 10 million people are covered by the Medicaid expansion, and many of the remaining uninsured are likely to be eligible if their states accept. Most of the new Medicaid recipients are low-income adults.