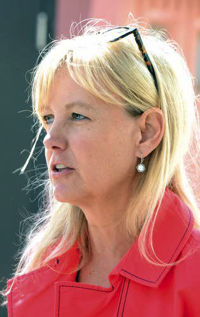 Washington state Rep. Mary Dye wants Congress to "review the rules of engagement" for federal workers tasked with protecting critical infrastructure.

At a town hall meeting with Congresswoman Cathy McMorris Rodgers Friday, Dye said she'd heard anecdotal reports that people with high-powered rifles were sitting on hillsides above the Snake River dams, looking down at the unarmed guards.

"They've been sitting on the hillsides with rifles scoping out the dams, and the guards have no protection," she told McMorris Rodgers. "I'm asking you to review the rules of engagement."

Dye, a devout Christian, went on to suggest that these activities could be connected with the Pullman Islamic Center, which she'd heard was "one of the most dangerous mosques in America."

Following the meeting, however, Dye backtracked on her comments, saying she'd gathered additional information and realized she'd made a mistake.

"I misunderstood the situation," she said. "I don't know the nature of the people on the hill; they could have been hunters. I don't want to imply that anyone associated with the mosque has threatened the dams, ever."

The Islamic Center, built in 1982, serves the Pullman and Washington State University communities. It was the focus of a social media campaign last fall, when an online news organization described it as one of 80 "radicalized" mosques located in the United States.