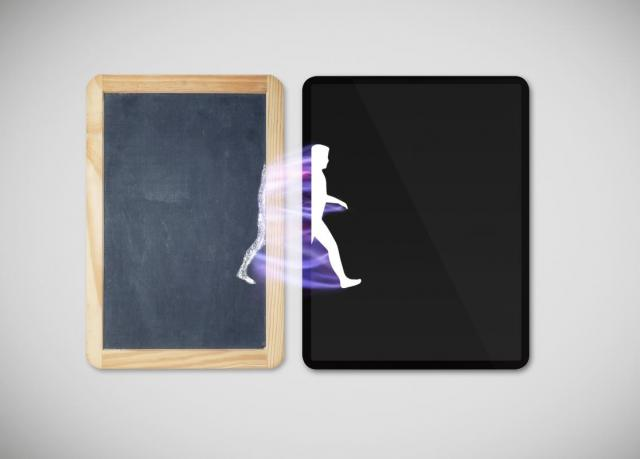 Study finds that students in online courses fail to complete them and get lower grades than peers learning in person. Several experts question the paper's design and findings, especially related to the pandemic.
From Inside Higher Ed:
The quest to figure out just how much the COVID-19 pandemic affected college-level learning is understandable, not least so that colleges and universities can address any potential setbacks students have suffered as many hope to return to more "normal" learning environments this fall.

With that goal in mind, more researchers will probably try to follow the lead of economists at Auburn University, the University of Southern Mississippi and American University, who published a working paper through the National Bureau of Economic Research this week, in which they use a large-scale data set from one public research university to compare how studying in person and online affected students' course completion rates and grades before and after the pandemic.

They find that when accounting for certain differences in student and instructor traits, students in face-to-face courses "perform better than their online counterparts with respect to their grades, the propensity to withdraw from the course, and the likelihood of receiving a passing grade." The researchers say their findings hold steady both before and after the pandemic descended in spring 2020.

That leads them to title their paper "Is Online Education Working?" and, by and large, their answer is no.

Shanna Smith Jaggars, assistant vice provost of research and program assessment in the Office of Student Academic Success at Ohio State University, described the paper as that rare "rigorous" study of online learning with a large sample size, making it a "welcome addition" to the literature. She said the paper's findings that students with weaker academic backgrounds struggle more in virtual courses, and that grades were inflated in the mostly remote spring 2020 semester, were persuasive.

But several experts who study learning in multiple modalities say the study has methodological flaws and greatly overreaches in its conclusions, which they attribute to the researchers' lack of knowledge about, and possible bias against, online education.

They're particularly troubled by the sections of the study's findings related to the pandemic, which "do not acknowledge that this occurs during a pandemic, and these are not 'normal' online courses," said Jeff Seaman, director of Bay View Analytics and one of the foremost researchers on educational technology.