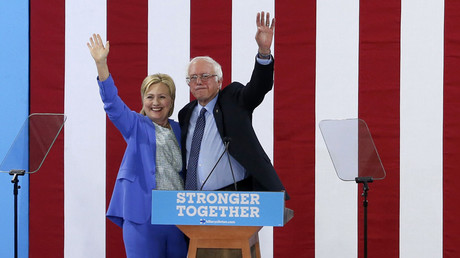 No real surprise here. 
But since Sanders' name isn't on any of the state ballots, it would have to be via write-in. 
Should Hillary Clinton leave the presidential race for health or other reasons, Democrats favor leftwing US Senator Bernie Sanders over Clinton's vice presidential nominee to take her place, according to a new poll.