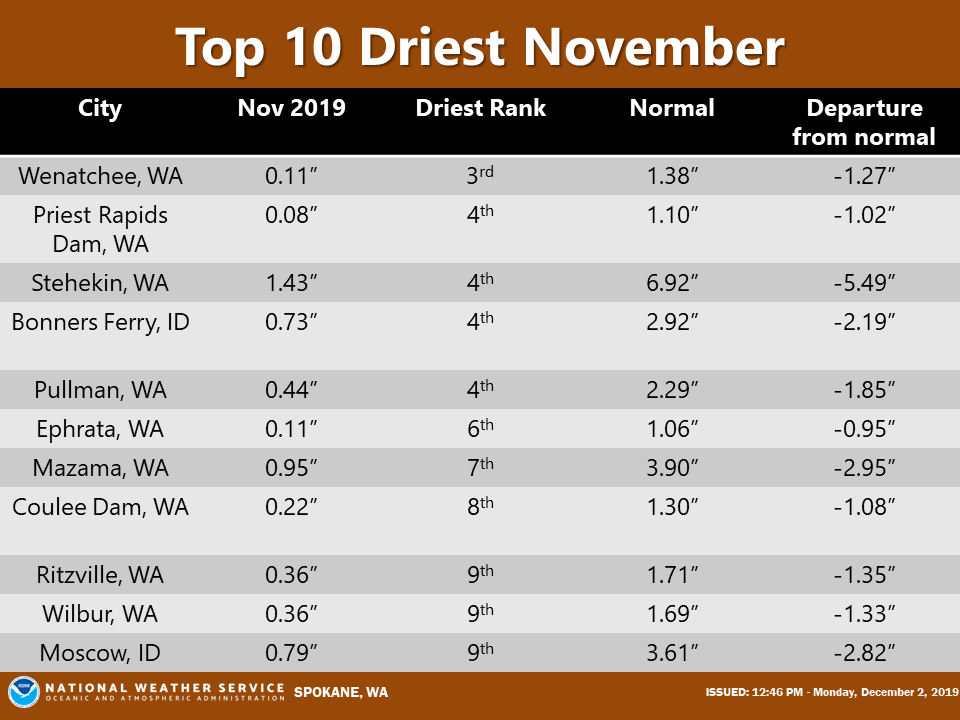 November 2019: Top ten driest on record: proof of global warming. 
October 2019: coldest October ever on record — that's just weather. 
November was one of the driest on record for the Palouse.  The National Weather Service in Spokane reports that Pullman only received 2.29 inches of rain last month ranking as the 4th driest on record.  Moscow received 3.61 inches of moisture which ranked as the 9th driest November on record.
https://pullmanradio.com/november-one-of-the-driest-on-record-for-the-palouse/