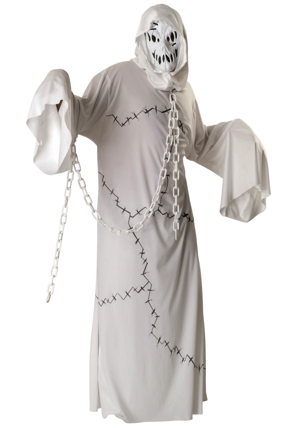 Those must have been some good drugs! 
Officers from the Moscow Police Department surrounded a home on the 1300 block of Franklin Road after receiving a report from a resident that five or six males dressed as ghosts were inside his home, moving items around and running electrical cords throughout the residence. After searching the home and the surrounding neighborhood for any signs of the intruders, police determined the resident, a 21-year-old Moscow man, had taken prescription pain medication that had caused him to hallucinate, according to Moscow Police Sgt. Art Lindquist.

At least seven MPD patrol cars were on the scene, and the Latah County Sheriff's Department also assisted. Lindquist said the man told police he had been having hallucinations since starting the medication. An ambulance responded and EMTs recommended the man seek further medical treatment since his heart rate was elevated. The man's girlfriend took him to the hospital, Lindquist said.