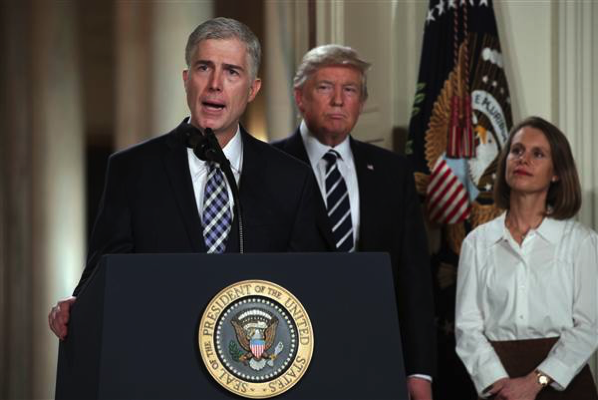 That was then. This is now. What's changed? 
President Donald Trump tapped Neil Gorsuch as his pick to replace the late Antonin Scalia on the Supreme Court, announcing his choice at precisely 8 p.m. on Tuesday night.

And in less than one hour, Sen. Chuck Schumer, anti-Trump protester extraordinaire, had already issued a statement expressing "serious doubts" over whether Gorsuch will be able to "vigorously defend the Constitution from abuses of the Executive branch and protect the constitutionally enshrined rights of all Americans."

"Given his record, I have very serious doubts about Judge Gorsuch's ability to meet this standard," Schumer said. "Judge Gorsuch has repeatedly sided with corporations over working people, demonstrated a hostility toward women's rights, and most troubling, hewed to an ideological approach to jurisprudence that makes me skeptical that he can be a strong, independent Justice on the Court."

Schumer then added via Twitter:
SCOTUS justice must stand up to a Pres willing to bend the Constitution. Serious doubts on Judge Gorsuch's ability to meet this standard.