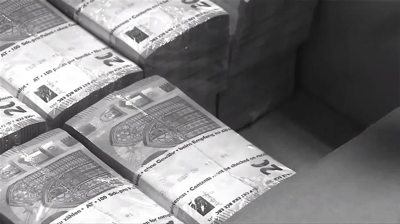 Disclosure of a $400 million cash payment from the U.S. to Tehran at the time four Americans were released in January has reignited a political furor over the Iran nuclear deal, potentially complicating White House efforts to fortify it.

Critics of the Iran deal said Wednesday that the delivery amounted to paying ransom for the release of American prisoners, which would violate U.S. policy. They called on the White House to disclose details of the payment, which was first reported in The Wall Street Journal.

Administration officials rejected allegations that the cash was a ransom, saying it represented an initial payment on a $1.7 billion deal to resolve a 37-year-old arms-deal dispute with Iran, which the White House announced at the time of the prisoner release.
Via WSJ