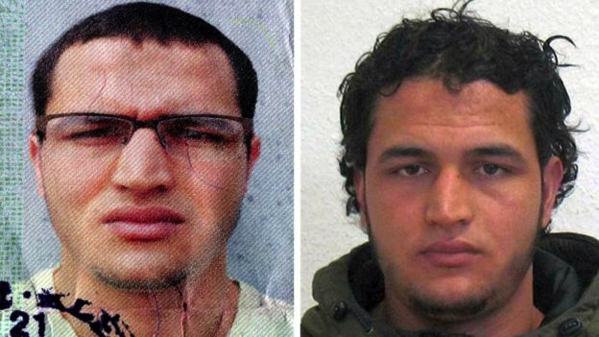 Looks like he was booking it home to Tunisia. 
The Berlin market attack suspect, Anis Amri, has been shot dead by police in Milan, Italy's interior minister says.

The man opened fire on police who asked him for ID during a routine patrol in the Sesto San Giovanni area in the early hours of Friday.

German authorities say fingerprints they provided have confirmed the dead man is Amri. They are trying to find out if he had accomplices.

Monday's attack on a Berlin Christmas market left 12 dead and 49 injured.

When Italian police stopped the suspect, who was on foot, at 03:00 (02:00 GMT), he "immediately drew out a gun" and shot at the two policemen, Italian Interior Minister Marco Minniti said.

Officer Cristian Movio was injured in the shoulder but his injuries are not life-threatening.

His junior colleague, Luca Scata, who had been in the police for just nine months, was the one who fired the shot which killed Amri.
Via BBC