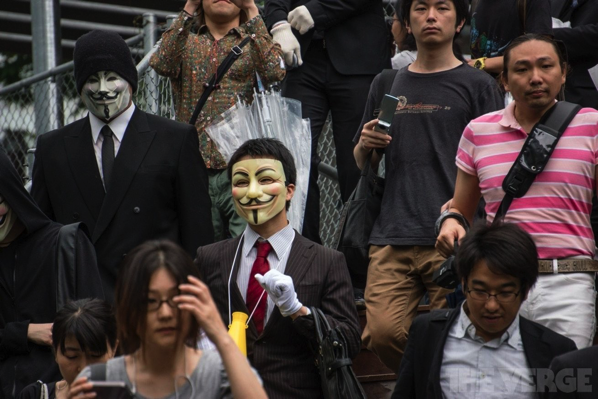 I found this fascinating. Anonymous doesn't put up with crap from anyone. And they targeted BLM for being a anti-white racism group. 
On May 1st, an Anonymous-affiliated group called Ghost Squad announced an attack on Black Lives Matter, using a denial-of-service attack to take down and deface the website blacklivesmatter.com for most of the day. Ghost Squad took credit for the attack in a Max Headroom-styled YouTube video the next day, accusing the group of anti-white racism. The video drew the expected headlines and attention — but for the site itself, it was only the beginning.

A new report from Deflect, a nonprofit DDoS mitigation service, shows just how determined Ghost Squad and other groups were to bring down the site after the initial incident. Over the next six months, attackers hit blacklivesmatter.com with over a hundred separate denial-of-service attacks, some of which saw as many as 34 million attempted connections in a single day.
Via The Verge