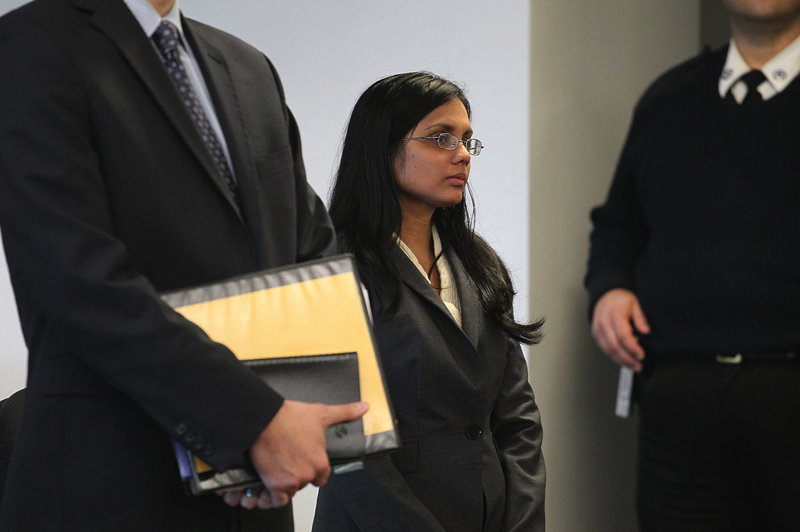 In 2012, a Massachusetts state lab worker admitted to falsifying drug test results. This discredited all of the cases that she gave evidence for. 1,500 of those 25,500 cases have been addressed. The Massachusetts top court rules all of the remaining 24,000 cases can get a new trial.
Annie Dookhan , who worked in a state crime lab in Massachusetts, admitted in 2012 to falsifying drug-test results during her nine years there. In all, tens of thousands of convictions she worked on were compromised — including Aguasvivas'.

…

On Wednesday, the top court in Massachusetts, which had been grappling with what to do about those thousands of drug cases, ruled that the so-called Dookhan defendants could seek new trials. It did not go so far as to vacate their sentences but said that defendants would not face added charges or sentences more severe than the original ones. And it directed prosecutors to abandon cases that they "would not or could not re-prosecute if a new trial were ordered." The American Civil Liberties Union had argued they should all be dismissed, while district attorneys wanted to review them one by one, as petitions arise.

Since the scandal broke four years ago, roughly 1,500 cases have been addressed — and around 24,000 remain. "We have no idea where most of those people are, whether they're noncitizens or not and what has happened to them since," said Adriana Lafaille, a staff attorney with the ACLU of Massachusetts. With so little information, it's almost impossible to know how many have been deported for a compromised conviction. And the problem is hardly limited to Massachusetts, as similar scandals and faulty test results arise in other states, including New Jersey and Texas .

Wendy Wayne, director of the Immigration Impact Unit for the Committee for Public Counsel Services (the public defender agency) in Massachusetts, wrote in an affidavit that her office's efforts to find immigrants affected by the case have been "largely unsuccessful." ICE officials denied her office's FOIA request for more information, citing privacy exemptions.

Prosecutors mailed notifications to so-called "Dookhan defendants" this fall, but it's unclear how many of those letters actually reached their intended recipients, especially if individuals like Aguasvivas had already left the country. A certified translator wrote in an affidavit that the Spanish version was filled with errors.

In their response to the ACLU's suit , prosecutors say such defendants are a "small part" of the full Dookhan caseload. "Any identified defendant who incurred an adverse consequence – including any disposition that could trigger an immigration consequence – was provided notice," wrote Jake Wark, press secretary for the Suffolk County District Attorney, in an email. "The Spanish translation was undertaken by a native Spanish-speaker, and the notices recommend seeking independent translation in Spanish and 17 other languages." Wark noted that prosecutors don't have information or authority over federal immigration proceedings.