The National Weather Service has issued a Winter Storm Warning and a Wind Chill Watch for the Palouse.

The Winter Storm Warning is in effect until 1:00 Wednesday morning. Up to 6 inches of snow is possible.

The Wind Chill Watch runs from late tonight through Thursday night. Wind chills could drop to 35 degrees below zero.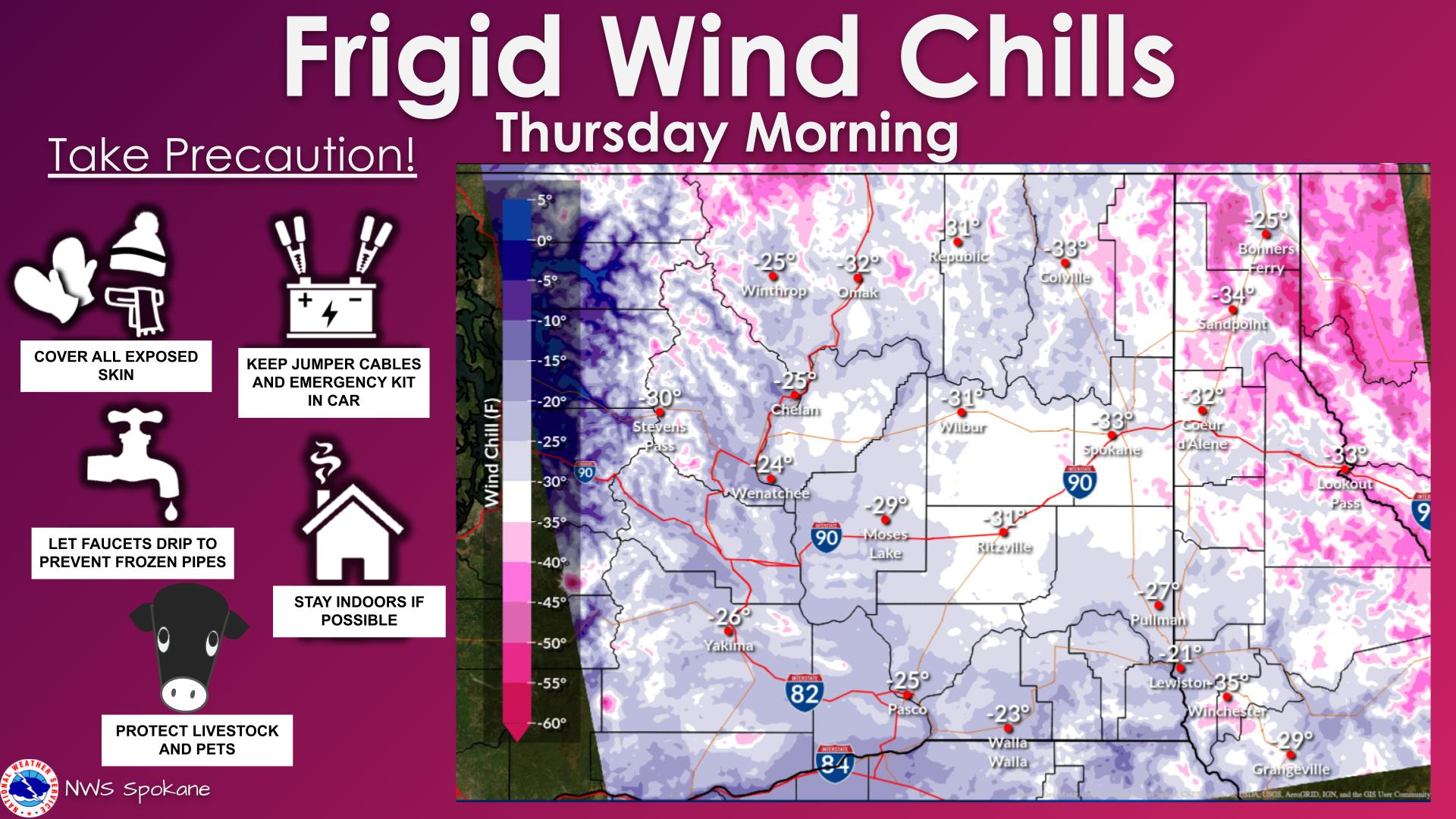 https://pullmanradio.com/winter-storm-warning-wind-chill-watch-issued-for-the-palouse/