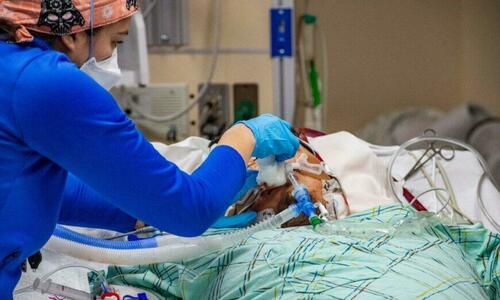 Well, that's embarrassing. 
Data from the Centers for Disease Control and Prevention (CDC) showed that vaccinated and boosted people made up most of the COVID-19 deaths in August.

Of the total 6,512 deaths recorded in August 2022, 58.6 percent of the deaths were attributed to vaccinated or boosted people, and seem to be a sign of a growing trend where vaccinated individuals are increasingly becoming the majority in COVID-19 mortalities.

In January 2022, COVID-19 mortalities in the vaccinated was still the minority with 41 percent of the data related to vaccinated or boosted individuals.

However, analysis of the CDC data from June and July showed over 50 percent of deaths were being reported in vaccinated individuals, with 62 and 61 percent reported respectively.

"We can no longer say this is a pandemic of the unvaccinated," Cynthia Cox, the vice-president of the Kaiser Family Foundation told the Washington Post in an article dated Nov. 23.

Cox, while in support of COVID-19 vaccination, gave three reasons that may explain why.

One was that the majority of Americans have at least been given the primary series. Her second reason is that elderly, who have the greatest risk of dying from COVID, are also more likely to take up vaccinations.

Cox's final reason was that the potency of the vaccine will wane over time and as variants become more resistant, and therefore recommended more booster uptake.

COVID-19 vaccination effectiveness has been shown to wane dramatically over the period of a few months, sometimes falling into negligible efficacy.
From The Epoch Times