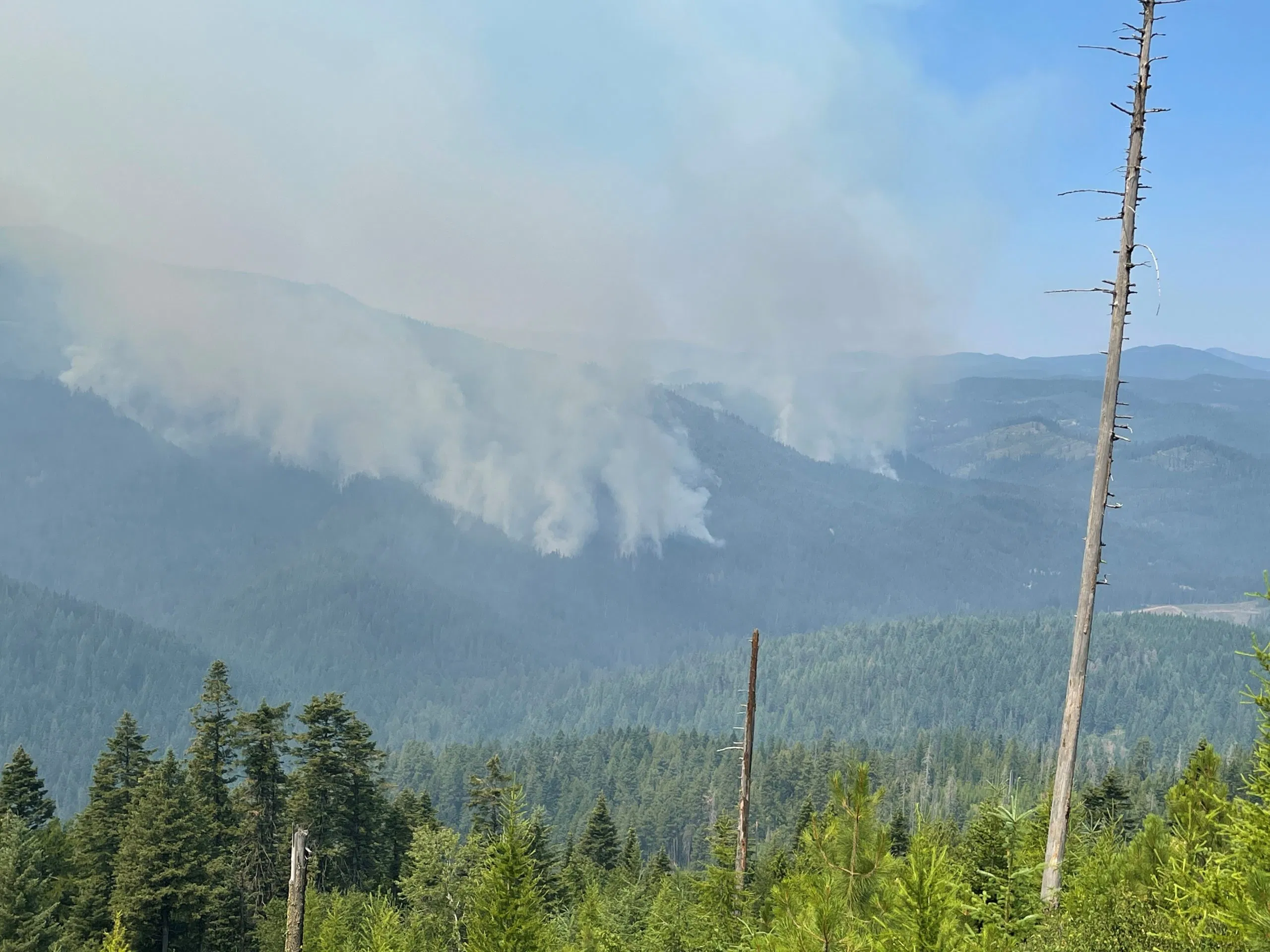 This is the fire north of Moscow. 
The Sand Mountain Fire in North Latah County grew by 50 acres Monday to 900 acres.

The blaze is burning heavy timber outside Harvard two and a half miles East of Laird Park. The fire is zero percent contained.

Air resources made water drops on the flames Monday while ground crews built and reinforced fire line. Heavy equipment is working to open roadways to limit spot fires across Big Sand Road. Firefighters have established an anchor point on the Northwest perimeter of the fire keeping it South of Palouse River Road. High daytime temperatures and low overnight humidity is creating extreme fire conditions. Managers are expecting increased fire activity today as the inversion lifts and the smoke clears this afternoon. There are 180 firefighters working the blaze.

The Sand Mountain Fire was sparked on Wednesday by lightning.

The Nez Perce-Clearwater National Forest is closed in the fire zone including Laird Park, Giant White Pine Campground, Bald Mountain Lookout and Horse Camp.
https://pullmanradio.com/sand-mountain-fire-in-north-latah-county-at-900-acres/