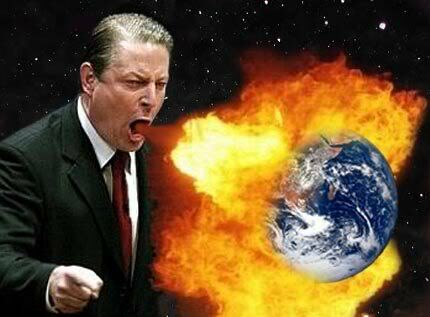 There are many follow-up questions: 
"Why did you sell your TV station to Al Jazeera – what happened to the $100 million you took from the Qatar Oil Sheiks?". Or "Why did you buy that Montecito beach view villa in 2010, if you thought sea level rise was about to engulf coastal towns?". How about "How much electricity did you burn during Earth Hour 2009, when you left the lights on at your huge Tennessee mansion?".
Paramount has announced that a sequel to Al Gore's 2006 climate documentary "An Inconvenient Truth" will be aired at the Sundance Festival in January 2017.
Paramount Pictures will distribute a still-untitled An Inconvenient Truth sequel

Paramount Pictures announced today it will release a still untitled An Inconvenient Truth sequel theatrically. From Participant Media, and directed by Bonni Cohen and Jon Shenk, the An Inconvenient Truth sequel follows former Vice President Al Gore as he continues his decades-long fight to build a more sustainable future for our planet. The 2006 original won two Academy Awards.

"Now more than ever we must rededicate ourselves to solving the climate crisis," says Gore. "But we have reason to be hopeful; the solutions to the crisis are at hand. I'm deeply honored and grateful that Paramount Pictures and Participant Media have once again taken on the task of bringing the critical story of the climate crisis to the world."