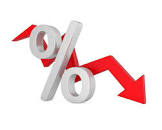 Chalk up another bad higher education statistic to the impact of the coronavirus pandemic. The rate of college student persistence tumbled two percentage points last year, the largest one-year drop since 2009, when the National Student Clearinghouse Research Center (NSCRC) began reporting this measure.

 

Of the 2.6 million individuals who entered college as first-time freshmen in fall 2019, 73.9% continued their studies at any U.S. institution in fall 2020 compared to the 75.9% who did so the prior year. That's NSCRC's measure of persistence. Similarly, the college retention rate—the proportion of the beginning cohort who returned for their second year or earned a credential in the first year at the institution where they started—also experienced its largest decline, a .7 percentage point drop to 66.2%.

Freshmen transferring out of their starting school in their first year dropped somewhat more than those remaining at their starting institution (-1.2 percentage points vs. -.7 percentage points). This pattern reflects the constrained student mobility that the NSCRC documented in its previous COVID-19 transfer report. The drop- out rate was higher among part-time than full-time students.

The latest numbers are particularly disappointing, reversing a general trend for national persistence to increase annually since 2009, when it stood at 72.4%.

These are a few of the major findings in the latest Persistence and Retention Report, released today by the NSCRC. "We can now add increased attrition of 2019 freshmen to the severe impacts of the pandemic," said Doug Shapiro, Executive Director of the National Student Clearinghouse Research Center, in a press release. "These losses erase recent improvements that colleges have made in keeping learners on track early. They will ripple through higher education for years."  

Results by Higher Education Sector

Community colleges had the largest year-over-year persistence rate decline of all institutional sectors (down 3.5 percentage points to 58.5%). Retention rates also declined the most in the community college sector (down 2.1 percentage points to 51.6%).

By contrast, while the persistence rate at four-year public institutions fell .6 percentage points to 84.1 percent from last year, the first-year retention rate actually grew at public four-year colleges (from 75.6% to 76.3%). This growth was due largely to a nearly one percentage point retention rate increase for full-time starters, who comprise 89% of the cohort for this sector.

 

Private non-profit four-year colleges saw decreases in both their persistence and retention rates, with 2 percentage point and 1.3 percentage point year-over-year declines, respectively.

Finally, at for-profit four-year colleges, persistence rates dropped by .9 percentage points from last year, with most of that decline concentrated among full-time students. The retention rate, by contrast, ticked up .2 percentage points from the previous year to 40.3%.
https://www.forbes.com/sites/michaeltnietzel/2021/07/08/new-report-documents-more-pandemic-fallout-college-persistence-rates-suffer-historic-drop/?sh=2566d3b723db