Good news for those of us who have had it.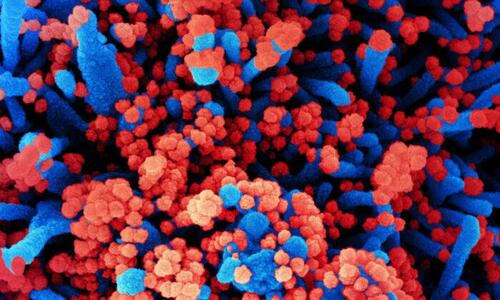 The protection afforded by surviving COVID-19 was strong against the latest virus subvariants, including the one currently dominant in the United States, scientists in Qatar found.

People who were infected with Omicron, a variant of SARS-CoV-2, had 76.1 percent protection against symptomatic reinfection from BA.4 and BA.5 and 80 percent shielding from any reinfection, regardless of symptoms, according to the preprint study.

SARS-CoV-2, also known as the CCP (Chinese Communist Party) virus, causes COVID-19.

Omicron became the dominant virus strain in many countries in late 2021. Since then, a number of subvariants have taken hold. BA.5 is the strain currently dominant in the United States.

While protection from an Omicron infection provided robust shielding against reinfection, those who contracted a pre-Omicron strain had little protection, according to the Qatari scientists, who were led by Dr. Laith Abu-Raddad with Weill Cornell Medicine-Qatar.

Pre-Omicron infection provided just 15.1 percent effectiveness against symptomatic BA.4 and BA.5 reinfection and just 28 percent infection against any reinfection.

The scientists analyzed data from national COVID-19 databases.

Infections before Omicron were those that occurred before Dec. 19, 2021, when the variant wave started in Qatar.
Natural Immunity From Omicron Strong Against Virus Subvariants: Study | ZeroHedge