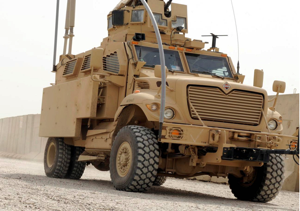 A northern Idaho police chief is defending his decision to get a military vehicle for the department.

The Lewiston Tribune reports that Lewiston Police Chief Chris Ankeny on Monday told the Lewiston City Council that the armored personnel carrier is a necessity and not a toy.

Councilor Ryan "RJ" Johnson criticized Ankeny for not letting the council know the department was getting the vehicle before it was delivered.

Ankeny says he only found out a week before the delivery that one would be available, and apologized for not informing the council earlier.

He says the vehicle will protect the department's SWAT team and save the community $300,000 by not having to buy one.

Ankeny says it will cost about $10,000 repaint the vehicle.