Everyone kept saying that we are not in a recession because of the job market.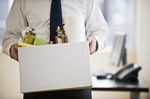 Well, that's a lagging indicator. So here you go. 
More than half are freezing hiring, others rescinding offers
Contradictions abound, with pay hikes and remote work for some
If your organization isn't letting people go, the one next door probably is.

That's a key finding from a survey released Thursday by consultant PwC, which last month polled more than 700 US executives and board members across a range of industries. Half of respondents said they're reducing headcount or plan to, and 52% have implemented hiring freezes. More than four in ten are rescinding job offers, and a similar amount are reducing or eliminating the sign-on bonuses that had become common to attract talent in a tight job market.
https://www.bloomberg.com/news/articles/2022-08-18/layoffs-are-planned-at-half-of-all-companies-pwc-survey-shows