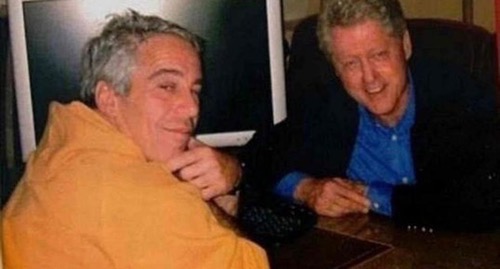 And so it begins. 
Anyone want to take bets on how soon Ghislaine "commits suicide"? 
BREAKING: Judge approves unsealing of documents linking Ghislaine Maxwell to Clintonshttps://t.co/usZ9B6b6EH
Back in July 2020 Ghislaine Maxwell was arrested for her connection to Jeffrey Epstein. Why that's relevant as the New York Post previously explained is in regards to the elaborate sex trafficking operation of underaged girls that spanned across several years and was international.

The public interest in the case comes from the connections to the elite in politics and business industries that Jeffrey Epstein befriended. Former President Bill Clinton and royal family member Prince Andrew being persistently brought up in question as to their exact involvement or knowledge of Epstein's operations.
https://notthebee.com/article/judge-orders-ghislaine-maxwell-documents-that-detail-the-relationship-between-her-jeffrey-epstein-and-the-clinton-family-/