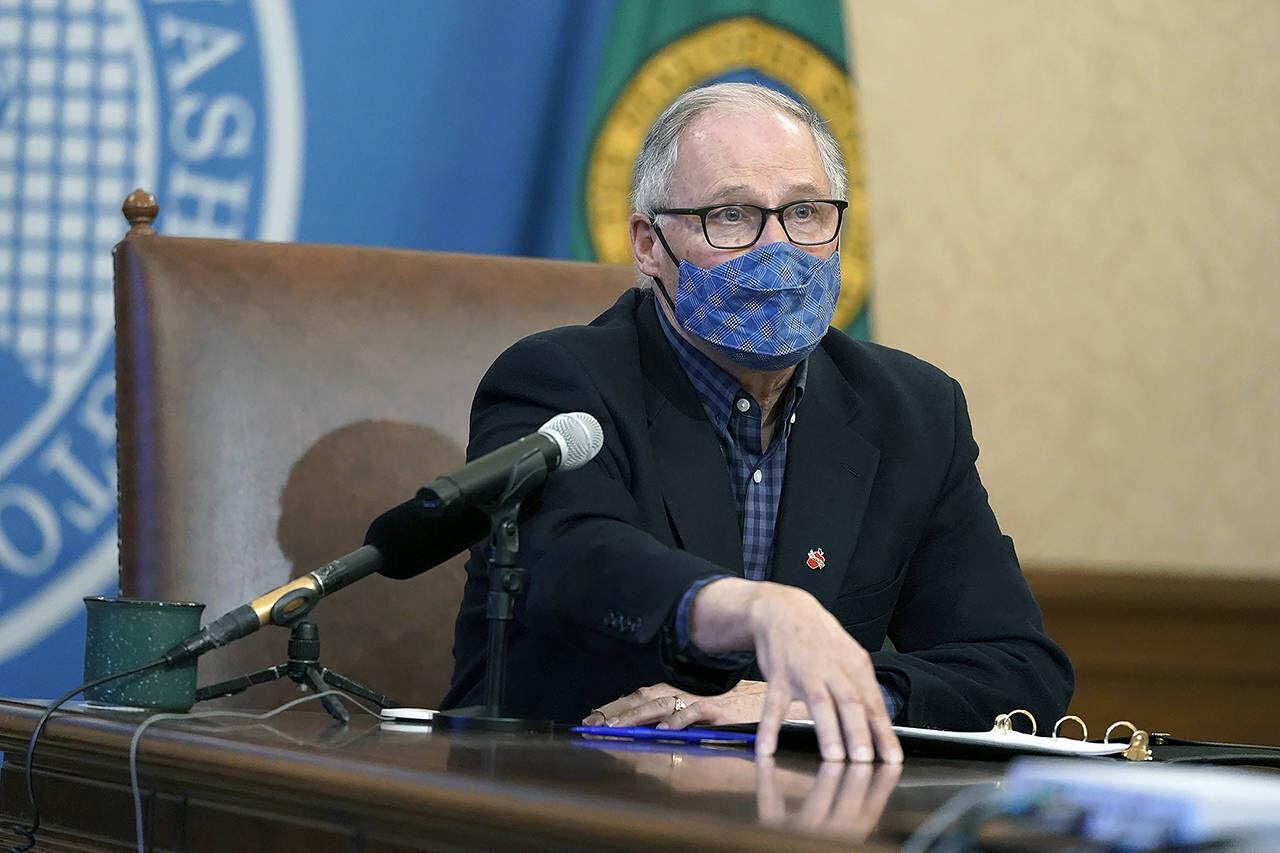 SEATTLE — Gov. Jay Inslee's rollout of a sweeping COVID-19 vaccine mandate is drawing fire from a major state employees union and leaving unanswered questions, including whether workers fired for noncompliance can collect unemployment benefits.

Inslee last week ordered state employees and health care workers to get vaccinated by Oct. 18 or face termination. On Wednesday, he expanded the requirement to include K-12 and higher education employees.

In imposing one of the nation's strictest and most far-reaching mandates, Inslee said the state would bargain in good faith over the requirements with unions representing affected state employees.

But the 45,000-member Washington Federation of State Employees (WFSE) is accusing the Inslee administration of breaking that commitment — and failing to provide needed details about how the mandate will affect the state workforce.

"To put it very bluntly, I feel like we launched a plane into the air before we figured out whether there's a pilot on board," said Mike Yestramski, WFSE's president. He said state negotiators dismissed all of the union's proposals at a bargaining session this week and failed to shed any light on key questions about the rollout.
https://www.bigcountrynewsconnection.com/local/38-whitetail-deer-in-eastern-washington-test-positive-for-deadly-hemorrhaging-diseases/article_57d8a22e-1c3f-57f0-833b-4e74a024ba62.html