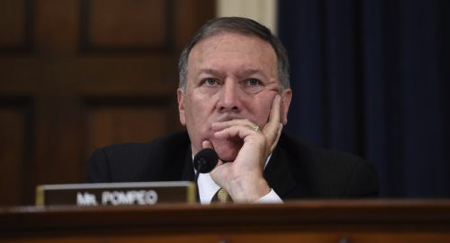 Trump has added the CIA director and Steve Bannon to be regular attendees at the National Security Council meetings.
On Monday afternoon President Donald Trump amended the Saturday memo which established a National Security Council which originally did not list the CIA director as a "regular attendee" of NSC meetings (it did, however, elevate Steve Bannon to that position), and announced that the administration has decided to add the director of the CIA back to the National Security Council.

"The president has such respect for [CIA] Director [Mike] Pompeo and the men and women of the CIA that today the president is announcing that he will amend the memo to add the CIA back into the NSC," White House press secretary Sean Spicer told reporters on Monday.
Via ZeroHedge