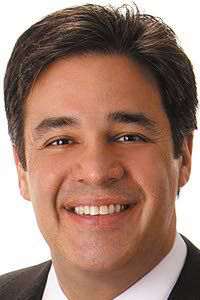 Reflecting a top priority of President Donald Trump, Idaho Congressman Raul Labrador hopes to impose term limits on members of Congress.

Labrador introduced a joint resolution Thursday proposing a constitutional amendment that would limit representatives to six two-year terms; senators would be limited to two six-year terms.

The measure isn't retroactive, so any terms served before the amendment is ratified would not count toward the total.

"When I first ran for Congress, conservatives asked if I supported term limits, and I said no," Labrador said in a phone interview. "I had been in a body (the Idaho Legislature) where people served and then left. It was a part-time legislature."

After just a short time in Congress, however, it became apparent that Washington operates under very different rules.

"There's less independence, less ability to get your agenda moving," Labrador said. "It's not the system the framers intended. Everything has to come through the speaker. That's not going to change unless the bodies, the people who are here, change frequently."

Both the House and Senate have seen sharp increases in the average length of service over the past 200 years.

According to a January report from the Congressional Research Service, the average length of service in the House was less than three years for almost the entire 19th century. In 1820, 95 percent of the body had served less than eight years.

Today, the average House member has served 9.4 years, and 20 percent of the body has been in office longer than 16 years. Rep. John Conyers, D-Mich., has served for 52 years.
Via the LMT