Mississippi remains the most religious state in the U.S., with 59% of its residents in 2016 classified as "very religious," followed by Alabama (56% very religious) and Utah (54%). Vermont is the least religious state; 21% of its residents are classified as very religious. Two other New England states, Maine and Massachusetts, are the second- and third-least religious.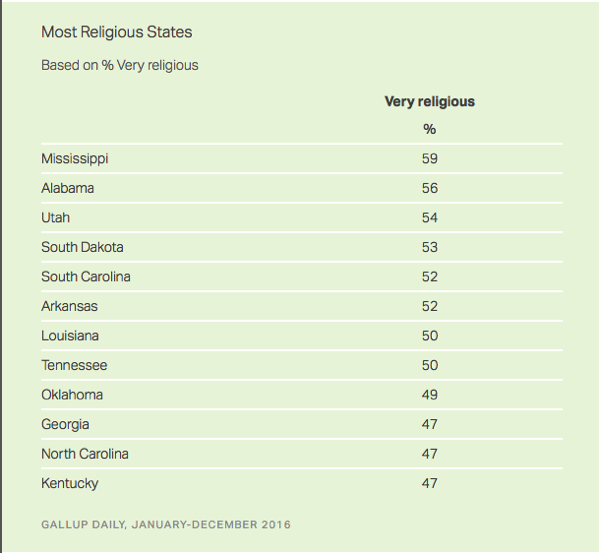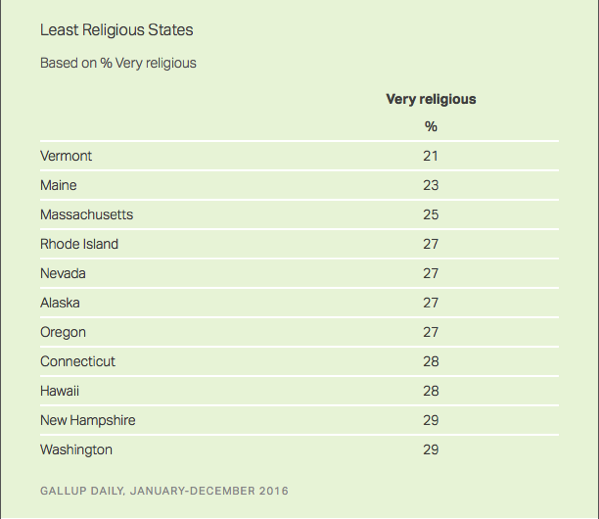 These state-by-state results are based on 174,969 interviews conducted as part of Gallup Daily tracking in 2016, including more than 480 interviews in every state and more than 1,000 interviews in most states. Complete results and sample sizes are shown at the end of the article.

Gallup classifies Americans as "very religious," "moderately religious" or "nonreligious" based on their responses to questions about the importance of religion and church attendance. Very religious Americans say religion is important to them and report attending services every week or almost every week. Nonreligious Americans are those for whom religion is not important and who seldom or never attend religious services. Moderately religious Americans meet just one of the criteria, saying either religion is important or that they attend services almost every week or more often.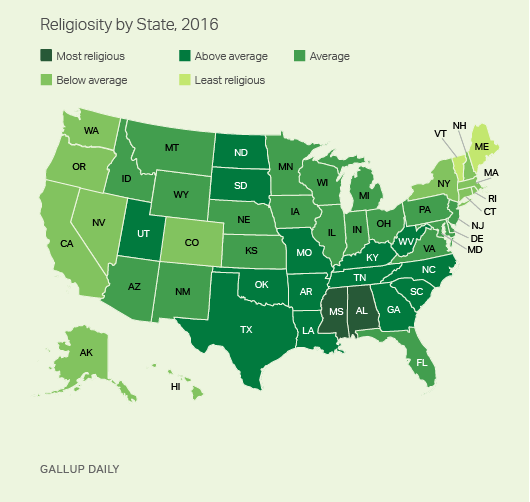 Via Gallup