This is going to be interesting to watch after the Republicans take over Congress in November.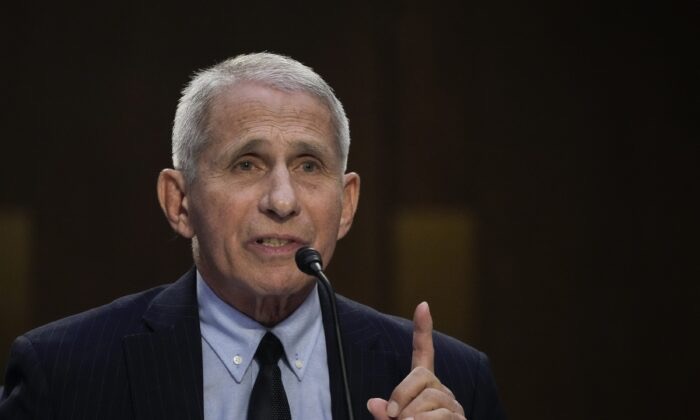 Dr. Anthony Fauci said Sept. 14 that he and his staff members have handed over all responsive documents to a lawsuit alleging the U.S. government colluded withBig Techto censor social media users.

"I have handed and my staff have handed over every document that the Department of Justice has asked for, and it's up to them to make it available, but I have held nothing back from anything that I was asked to provide," Fauci said during a Senate hearing in Washington.

The attorneys general of Missouri and Louisiana filed the suit in May, and the first tranche of discoveryreturned evidence of collusion, including emails between the federal officials at the Centers for Disease Control and Prevention and the White House and officials atFacebookparent company Meta, Google, and Twitter.

Absent from the release were any messages from Fauci and just a few involving officials at the agency he directs, the National Institute of Allergy and Infectious Diseases.

That's because government lawyers asserted most of Fauci's communications should be shielded.
Why should Fauci's communications be protected? 
U.S. District Judge Terry Doughty, the Trump appointee overseeing the case, disagreed.

"First, the requested information is obviously very relevant to Plaintiffs' claims. Dr. Fauci's communications would be relevant to Plaintiffs' allegations in reference to alleged suppression of speech relating to the lab-leak theory of COVID-19's origin, and to alleged suppression of speech about the efficiency of masks and COVID-19 lockdowns," Doughty said.

The judge ordered the government on Sept. 6 to produce the requested Fauci records to plaintiffs within 21 days.
https://www.theepochtimes.com/fauci-says-hes-handed-over-documents-for-big-tech-censorship-lawsuit_4730755.html