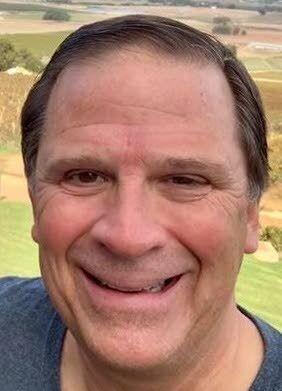 This Op-Ed ran in today's Moscow-Pullman Daily News.
It is a further example of how the City of Moscow targets and prosecutes a religious minority it doesn't like.
It's been labeled "Stickergate".
As I discussed in my previous column, a federal judge ruled that a civil rights case can proceed against the city of Moscow and city officials over the wrongful arrest of Gabriel Rench, Sean Bohnet and Rachel Bohnet during a September 2020 psalm sing in Moscow organized by Moscow's Christ Church.

To protest those illegal arrests, church member Nate Wilson created stickers with a hammer and sickle on them that read, "Soviet Moscow: Enforced Because We Care." The stickers echoed Moscow's official mask mandate signs, "Enforced Because We Care."

In October 2020, Nate's sons Rory, 18, and Seamus, 14, were stopped by Moscow police officers for posting stickers on downtown poles. Rory was handcuffed and interrogated on the ground without his rights being read. The officers separated Seamus, a minor, from his handcuffed brother, lied to him about the law and his rights and interrogated him alone.

When their father arrived on scene, he was not allowed to approach his 14-year-old son who was being interrogated on the hood of a police vehicle. Nevertheless, the boys were sent home with their father that night with no citations.

For those new to Moscow, stickers on downtown poles have been a thing forever. As it turns out, there is a city code (Title 10, Section 1-22) which prohibits the posting of fliers on fences, buildings or poles. Until now, the code has never been enforced in the entire history of Moscow.

A week later, the three Wilsons were delivered summons stating that each had been charged with 13 misdemeanor counts of placing stickers on poles, each charge carrying a maximum of six months in prison. Latah County prosecutor Keith Scholl handled the juvenile case while Elizabeth Warner prosecuted Rory and Nate, who was charged with accessory to stickering.

To no one's surprise, following the charges being made, stickers were feverishly removed from poles throughout Moscow. Only a single sticker was left alone: "All Kirkers are Bastards." (Kirker is a term refering to a member of Christ Church).

In January 2021, the Wilson defense attorney requested the audio and video recordings of the police encounter with the Wilsons but were told that they did not exist. However, in October 2021, an officer admitted that a recording did exist in the system, indicating that the department had illegally withheld the footage and ignored a subpoena during the discovery process.

During testimony, all three officers involved in the sticker interrogations stated they possessed recording devices at the time of the arrests. Two additional officers were in the vicinity, one also wearing a microphone. The squad car that captured the video was also capable of capturing audio. Under oath, the officers admitted to withholding a second video and denying its existence to the defense, court and public.

Although the defense received the full 40-minute video one day prior to the hearing on the illegality of the interrogations, there was no audio available for the night in question. Important details such as the questions asked during the interrogation and Rory's behavior prior to being handcuffed remain unknown.

Moscow made national news for charging teenagers with vandalism for placing stickers on poles (alongside all the other stickers on those poles) as part of a political protest. This led to a death threat against Rory, threatening to "shoot him between the eyes." After identifying the local man who made the threat, police and city prosecutors decided to take no action and did not release his name.

Moscow authorities selectively smother speech that offends them. Black Lives Matter chalk drawings in Friendship Square were allowed to stay until they faded away, but when "Soviet Moscow: Enforced Because We Care" chalk drawings were made at the same location, the city washed them away by 8 a.m. the next morning.

Selective enforcement of a law based on race, religion or other protected categories is a violation of the 14th Amendment's Equal Protection Clause. Additionally, selective enforcement to punish someone for exercising their First Amendment rights is further illegal. Moscow and the same city officials will find this case in federal court, too, with another big loss for violating the Wilsons' constitutional rights.

Canyon County recently lost its insurance from the Idaho Counties Risk Management Program due to "adverse claim development and increasing risk exposures." Warner's and City Attorney Mia Bautista's anti-Christ Church jihad could cost Moscow a lot more than its insurance.