These numbers should tell you something. 
If only 37% of Idaho high school grads go on to college, then our government schools are doing a disservice to the remaining 63%
Also, they don't explain why general enrollment decreased 12%. Was it due to Covid? Lowering birth rates? Dissatisfaction with the government schools?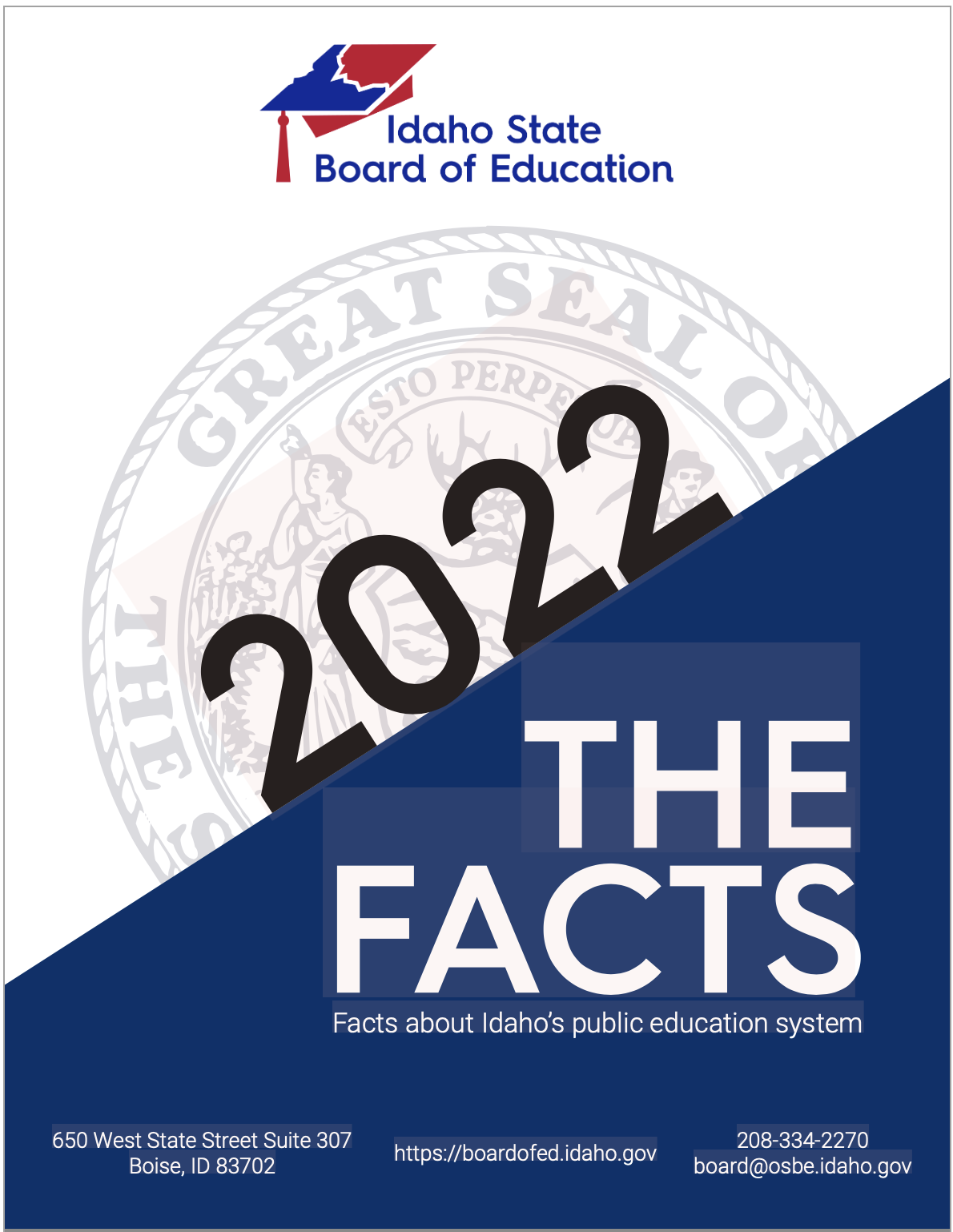 The Idaho State Board of Education has published its annual data and information about public higher education institutions.

The 2022 publication of "The Facts" is available at boardofed.idaho.gov/resources/fact-book.

It has information about enrollment trends, budget information and graduation rates as well as information on various initiatives.

This year's data shows that enrollment for dual credit and nonresidents are increasing. However, general enrollment has decreased 12% from the COVID-19 pandemic.

The number of students earning dual credits in 2022 at the University of Idaho was 1,815 and the number at Lewis-Clark State College was 1,480. Also at LCSC, 969 students earned career technical dual credits in 2022.

The high school graduation rate among students who started ninth grade in fall 2017 was 80%. Of those who graduated high school in 2022, 37% enrolled in postsecondary education for fall 2022.

The Idaho Opportunity Scholarship program gave out 6,273 awards in 2022, and 3,093 of those were new awards. The maximum amount given was $3,500. On average, Idaho students who attend an in-state public institution pay 19% less than students in other states who attend comparable institutions.
https://dnews.com/local/data-released-by-idaho-board-of-ed-shows-higher-education-enrollment-is-decreasing/article_3bb90ef2-f297-5b4f-a725-432052d0635d.html