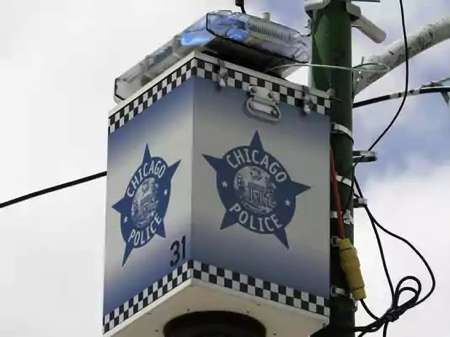 The City of Chicago will put 100s of microphones around the city in an attempt to track gunshots. The microphones will be placed 15-20 feet above ground and constantly record. 
On January 27, Mayor Rahm Emanuel and the Chicago Police Department announced the expansion of law enforcement surveillance systems within the city. The announcement was made just a few days following President Donald Trump's vague threat of federal intervention in Chicago in response to continued gun-related violence:
If Chicago doesn't fix the horrible "carnage" going on, 228 shootings in 2017 with 42 killings (up 24% from 2016), I will send in the Feds!
Touting technological advancements, Emanuel and CPD presented the development of pervasive monitoring as the latest tool to quell firearms-related violence throughout Chicago. However, despite assurances from the government and the system's manufacturer, this expansion of surveillance in America's third-largest city does not bode well for individual liberty, nor privacy advocates.

The main program is called ShotSpotter, a system that attempts to pinpoint the location of gunfire by electronically monitoring and capturing sound. 150 cell phones will be distributed to officers in the Englewood and Harrison police districts, two of the city's highest crime areas, loaded with apps that will deliver shooting and incident information in real time.

ShotSpotter now will cover 13.5 square miles — the entirety of those police districts — whereas the system was previously available in 1.5-square-mile patches in the Englewood and Harrison districts. Police will also broaden the footprint of the Police Observation Device cameras by twenty-five percent to monitor the areas in conjunction with ShotSpotter. This system will employ the largest network of surveillance cameras in the country for only two of Chicago's twenty-five police districts, which account for almost a quarter of all shootings in the city.

Officers will staff the newly created Strategic Decision Support Centers twenty-four hours a day and use HunchLab — a Web-based system that crunches information on arrests, gang activity, weather and other data — to create predictive data methods to anticipate where violent crime will occur.
From The Libertarian Institute. Read more about the good, bad, and ugly of this government surveillance program.