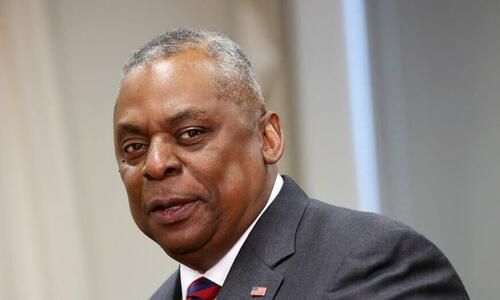 If the COVID vaccines were as important to national security as they pretended to make them out to be, DoD would never have rolled over on this.
Now to get those discharged troops reinstated.
The Department of Defense is formally ending the COVID-19 vaccine mandate for the U.S. military and the National Guard, but did not provide any signal as to whether those discharged over having refused the vaccine would have any chance of being reenlisted.

Meanwhile, for those who are currently serving in the armed forces, none "shall be separated solely on the basis of their refusal to receive the COVID-19 vaccination if they sought an accommodation on religious, administrative, or medical grounds," Secretary of Defense Lloyd Austin wrote in a memorandum (pdf) on Jan. 10.

"The Military Departments will update the records of such individuals to remove any adverse actions solely associated with denials of such requests, including letters of reprimand," Austin said in the memo.

"The Secretaries of the Military Departments will further cease any ongoing reviews of current Service member religious, administrative, or medical accommodation requests solely for exemption from the COVID-19 vaccine or appeals of denials of such requests."

The directive comes after a Pentagon official announced on Jan. 5 the department had rescinded the mandate and was in the process of developing "further guidance" on vaccines for the force.

All actions related to the COVID-19 vaccine mandate, which Austin had imposed in August 2021, had been halted by the Pentagon in late December 2022.

Austin said in the Jan. 10 memo that COVID-19 vaccines have been given to over 2 million service members and that 96 percent of the active and reserve forces are fully vaccinated against COVID-19. He said he is "deeply proud" of the Pentagon's efforts to combat COVID-19.

More than 8,000 service members have been discharged for refusing the vaccine.

The Pentagon "will continue to promote and encourage COVID-19 vaccination for all Service members," Austin said.

For the service members who were administratively discharged "on the sole basis that the Service member failed to obey a lawful order" to take the vaccine, Austin said the Pentagon is prevented by law from giving anything less than a general (under honorable conditions) discharge. A general discharge is a step down from an honorable discharge and is generally given to troops who had satisfactory service but had minor misconduct.

…

The Pentagon discharged a total of "3,300 Marines, 1,800 soldiers, 1,800 sailors, and 900 airmen simply based on their personal decision to not take the COVID vaccine," House Speaker Kevin McCarthy (R-Calif.) said in a statement on Dec. 6, 2022.

"These heroes deserve justice now that the mandate is no more," he said.

"The Biden administration must correct service records and not stand in the way of reenlisting any service member discharged simply for not taking the COVID vaccine."

…

Austin, also on Dec. 6, 2022, drew public attention to recruitment and said there's no "hard data that directly links the COVID mandate to an affect on our recruiting." A day later, Deputy Pentagon Press Secretary Sabrina Singh said in a statement that the mandate "appears to have very minimal impact on recruiting." The two did not comment on retention.