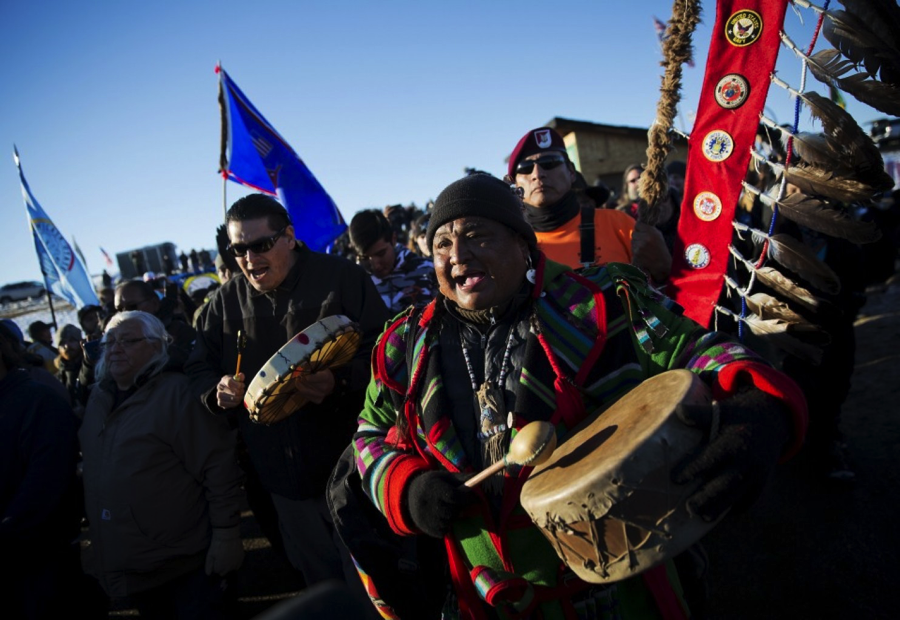 The Bureau of India Affairs is sending agents to the site of the Dakota Access Pipeline protest to clear out protesters. 
The federal government announced Friday that it was dispatching Bureau of Indian Affairs agents to help clear Dakota Access Pipeline protesters from the Standing Rock Sioux reservation.

The tribe and its allies have been lobbying against federal approval of the 1,170-mile pipeline, which crosses four states and would carry crude oil from the rich shale-oil basins of western North Dakota to the pipeline networks and refineries in Illinois. While many business, farm and labor organizations back the project, arguing it remains the safest ways to transport oil, a coalition of tribal and environmental groups argue it will accelerate climate change and could disturb sacred burial grounds and archaeological sites and potentially pollute water sources.

In response to a directive from President Trump, this week the acting secretary of the Army, Robert Speer, ordered the Army Corps of Engineers to expedite review of an easement for the pipeline to run under Lake Oahe.

But some protesters have remained on the site, even as the weather has become harsher and tribal officials have said they will fight any federal permit in court. Corps officials have said that the extended protests have contributed to soil erosion that could make any potential spring flooding worse.
Via The WaPo