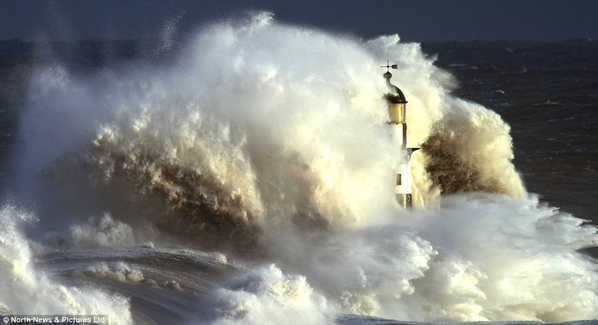 Severe weather warnings across England, Scotland, Wales, Northern Ireland for high winds, snow and ice.

UK is plunged into a -9C freeze.

Coastal villages evacuated amid fears of a 9 ft storm surge.

Norwich Airport closed completely this morning due to 'unsafe levels' of snow.

Travel chaos on the roads and rail networks, as heavy snow and hurricane-force winds reaching 80 mph batter Britain.

Next week the South East of England will be hit by another cold blast from Scandinavia and the Baltic region.