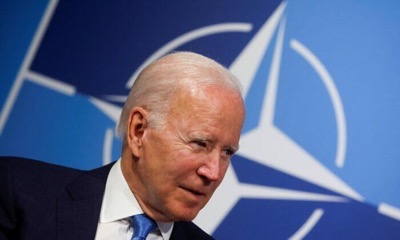 If they do this, they will regret it once the Republicans have the majority in November. 
Besides, the Supreme Court says that the US Constitution does not allow for this. So even if congress passed it, the SCOTUS would rule it illegal. 
President Joe Biden announced Thursday he would support ending the 60-vote Senate filibuster to pass bills to allow abortions at the federal level.

During his campaign, Biden said that he wanted to keep the filibuster. When he entered office, Biden affirmed his support for the Senate rule.

Biden was asked during the NATO summit in Spain on Thursday about keeping the rule in the midst of the Supreme Court's decision to overturn Roe v. Wade. He said that the only way to respond is by Congress passing a law.
Biden Announces Support For Ending The Filibuster To Pass Pro-Abortion Legislation | ZeroHedge