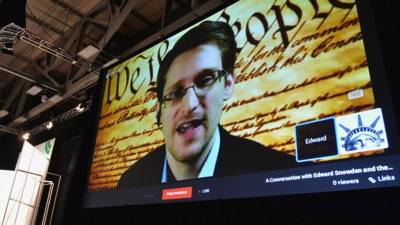 One million Americans signed a petition demanding that Obama pardons Edward Snowden.
That'll never happen. Snowden is one of the major black eyes for the Obama administration. 
A group hoping to secure a presidential pardon for National Security Agency (NSA) leaker Edward Snowden delivered a petition with more than 1 million signatures to President Obama on Friday.

"Pardoning Snowden would show the world the U.S. cares [about] human rights at a time of great concern," said Ben Wizner, an American Civil Liberties Union attorney working on behalf of Snowden, about the Pardon Snowden Campaign petition.

Snowden, then an NSA contractor, leaked a substantial amount of classified files in 2013 detailing the United States' bulk surveillance apparatus, leading to public outrage including from lawmakers like Sen. Ron Wyden (D-Ore.).

The leak also spurred the growth of encrypted communications apps and led to Snowden being charged with espionage.

Snowden's actions remain controversial.

Rep. Mike Pompeo (R-Kan.) swiped at Snowden during his hearing Thursday to become the next director of the CIA in the Trump administration.

"We owe it to the brave Americans of the intelligence community not to shirk our responsibility when unauthorized disclosures to the media expose controversial intelligence activities, or when Edward Snowden from the comfort of his Moscow safe house misleads the America people about intelligence activities," he said. Snowden has been in exile in Moscow since disclosing documents. 

In the past, Pompeo has called for Snowden's execution. 

The posture of Pompeo and other Donald Trump insiders raises questions as to whether the president-elect would be a reasonable target for a similar pardon campaign.