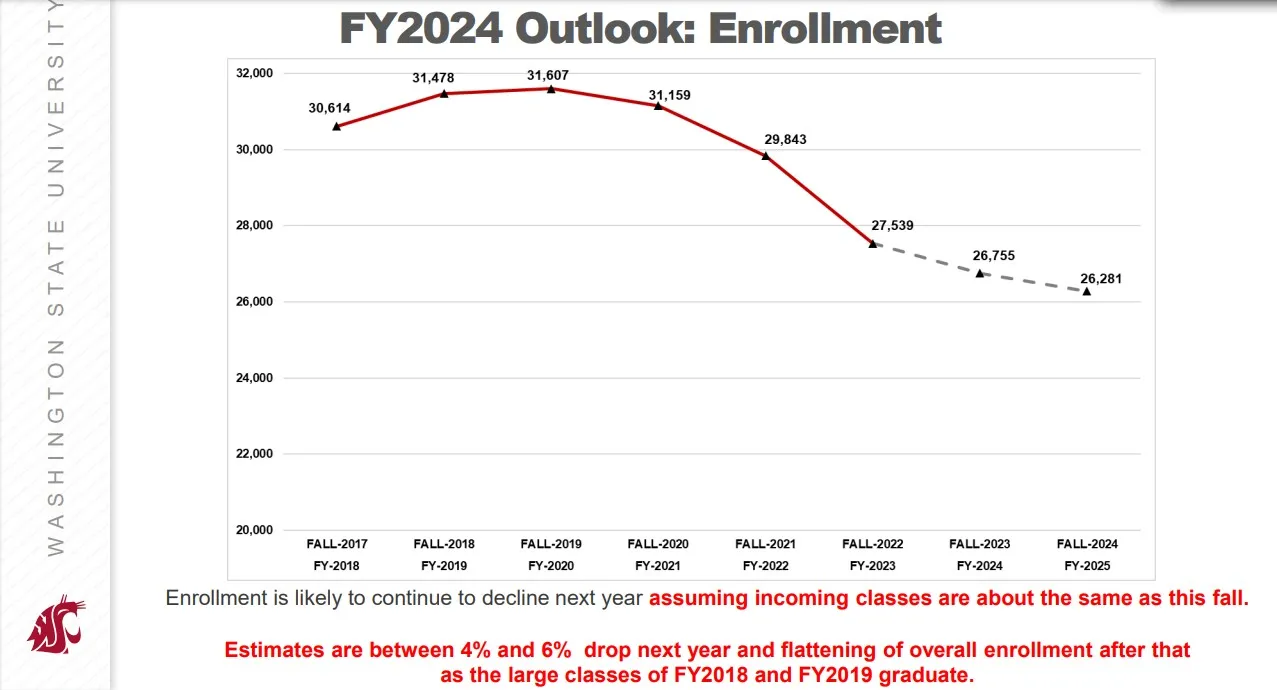 The bad new for WSU keeps coming. 
I fear that the quad-murders in Moscow will also hurt UI enrollment. 
Enrollment declines at Washington State University are expected to continue for another two years.

The WSU Board of Regents has received enrollment projections from the administration for their meeting next week. According to documents to the board, WSU is predicting enrollment to drop systemwide by about 3% this fall to about 27,000 students. The enrollment decline systemwide is then predicted to stabilize in the fall of 2024 with an expected student body of about 26,000. That would be the lowest enrollment at WSU since 2010 and would be down nearly 20% from the institution's record-high enrollment of nearly 32,000 set before the pandemic.

The declining enrollment projections are a part of the administration's request to the regents for another tuition hike to offset dropping revenues.
https://pullmanradio.com/wsu-enrollment-declines-expected-to-continue-for-another-2-years-projection-calls-for-nearly-20-drop-since-pandemic-began