On September 8, 1974, president of the United States Gerald Ford issued Proclamation 4311, which gave Richard Nixon a full and unconditional pardon for any crimes he might have committed against the United States while president. In a televised broadcast to the nation, Ford explained that he felt the pardon was in the best interests of the country, and that the Nixon family's situation was "a tragedy in which we all have played a part. It could go on and on and on, or someone must write the end to it. I have concluded that only I can do that, and if I can, I must."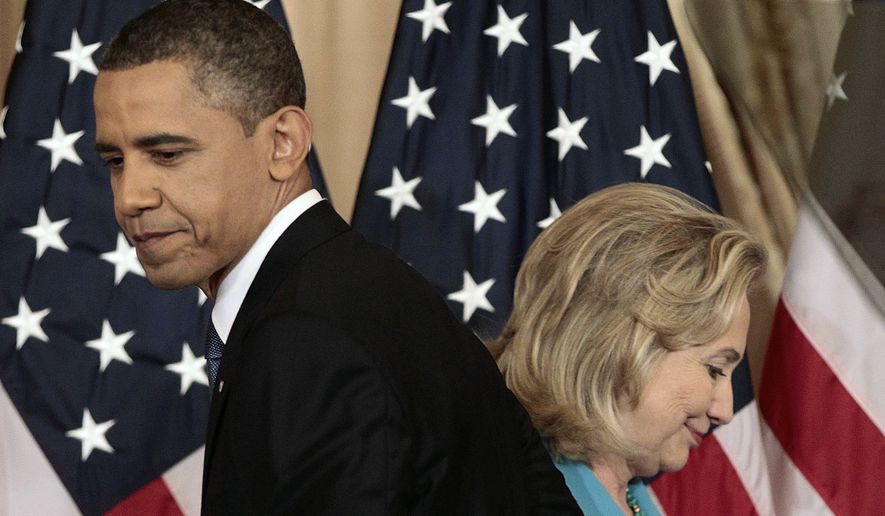 Will President Obama similarly issue an executive pardon for Secretary Hillary Clinton "for any and all crimes she may have committed" for "the best interests of the country"? From The Washington Times: 
The White House insisted Thursday that President Obama's endorsement of Hillary Clinton, including gushing praise for her high "character," won't influence the Justice Department's criminal investigation into her secret email system from her time as secretary of state.

Hours after he endorsed Mrs. Clinton for president and praised her for "making history" as the first female major-party nominee, Mr. Obama met privately in the Oval Office with Attorney General Loretta Lynch.

That meeting raised more questions about political pressure on federal prosecutors to go easy on Mrs. Clinton.