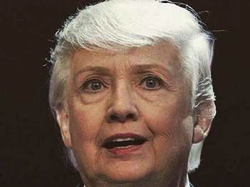 From Dean Debnam, Public Policy Polling:
"The only place we're seeing any growth in support is actually for the third party candidates. More voters are turning to them as Clinton and Trump see their favorability numbers go back in the wrong direction."
To put some meat on those bones:
Hillary Clinton leads with 42% to 37% for Donald Trump, 6% for Gary Johnson, 4% for Jill Stein, and 1% for Evan McMullin, with 10% of voters still undecided. A month ago Clinton actually led 46/41 but both she and Trump's support has dropped by 4 points, with support for third party candidates increasing from 8% to 11% and the level of undecideds increasing from 5% to 10%.