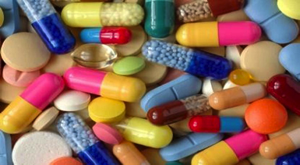 After nearly 50 years of being inundated by impatient and ungrateful veterans, the Department of Veterans Affairs has announced a plan to replace examination and diagnosis with massive drug issuance; all of which will be done blindly.
The policy, which is set to take effect Jan. 1st, calls for the installation of large glass cases in every facility. Each will contain piles of black satchels jammed with a plethora of drug varieties that can be picked up without question or need to show I.D., sources say.
The details of the plan were laid out in a memo obtained by reporters that was written by VA Secretary Robert McDonald.
The idea is that with every side effect, there are countless other pills to mix, match, and balance with. Eventually, McDonald wrote, they will find an equilibrium, probably.
"I have long been opposed to the recklessness associated with doctor/patient rapport," he wrote. "With this plan, our heroes have access to a virtual Pandora's box they can grab whenever they want, without having to waste their time in examination rooms."
The dispensary grab bags are the crown jewel, and elimination of paid staff will provide the funds for their installation. McDonald figures the drop to be around 95%, with only a skeleton crew left of on-site janitorial workers.
Sources believe the new plan will be even more successful than when the VA removed all phone lines from its call centers.
Via the Duffel Blog. 
Yes, it's satire.